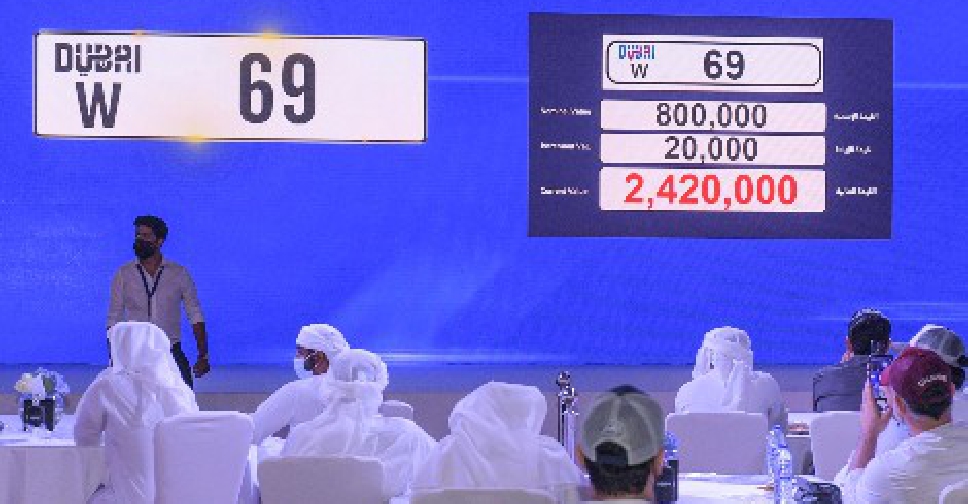 Supplied
A special number plate (R13) was sold for AED 3.8 million during an open auction organised by Roads and Transport Authority(RTA).
Another number plate (W 69) was sold for AED 2.42 million, and (AA 18) went on sale for AED1.9 million. The number plate (O 55555) fetched AED1.85 million.
RTA raised a total amount of AED31.55 million during the auction.
The auction offered 90 fancy plates for bidding comprising of two, three, four and five-digit plates of categories (AA-K-L-M-N-O-P-Q-R-T-U-V-W-X-Z).
The RTA tends to hold auctions according to market needs with the objective of maximising customers' satisfaction and improving the level of service.