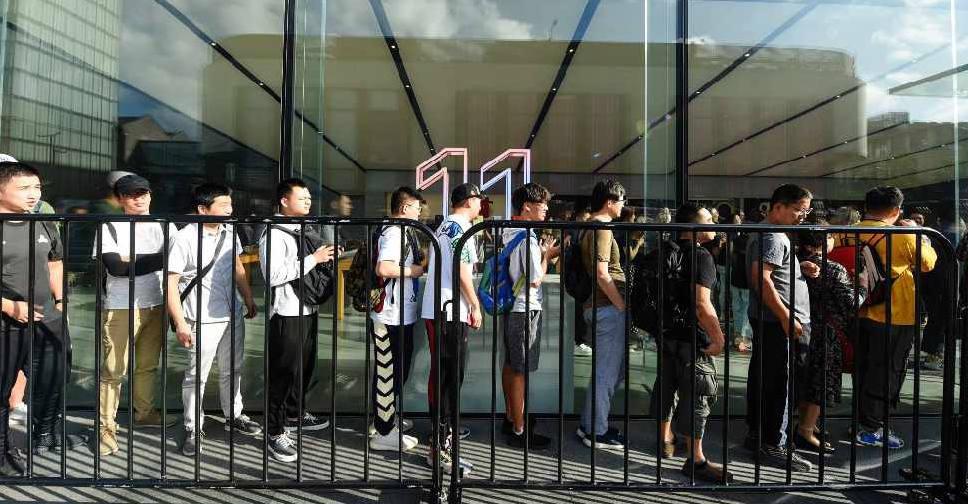 STR / AFP
Apple's latest iPhone 11 range has found a lukewarm welcome in China.
Unlike previous years, where hundreds camped outside the Apple stores, this year saw only a short queue of die-hard fans in Shanghai and Beijing.
However, retailers say online sales for the phone has shown promise, with presale figures showing remarkable growth when compared to previous years.
The sales of the US tech giant's latest line-up comes a day after Chinese smartphone maker Huawei unveiled its new line.