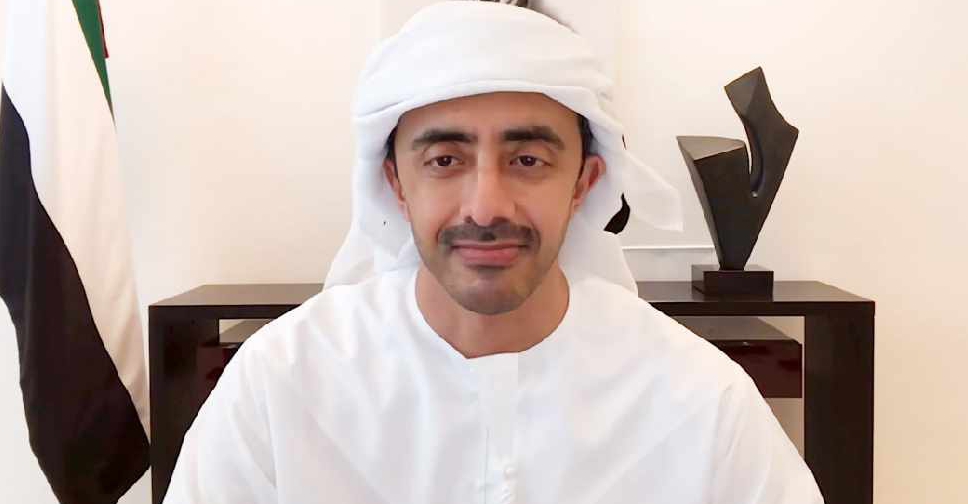 WAM
His Highness Sheikh Abdullah bin Zayed Al Nahyan, Minister of Foreign Affairs and International Cooperation, has presided over virtual talks ahead of the G20 Leaders' Summit next month.
The Kingdom of Saudi Arabia is chairing the bloc's annual meeting from November 21 to 22, and the UAE will be a guest participant.
The Summit is being held virtually this year due to the COVID-19 pandemic.
The annual gathering brings together the world's largest economies to strengthen international cooperation and Saudi Arabia assumed the G20 presidency in December 2019.
During the Steering Committee meeting, Sheikh Abdullah thanked the ministries and relevant entities for contributing to the UAE's participation.
Initial preparations for the Summit and the ways in which the UAE could stay engaged with the process were also discussed.
Obaid Al Tayer, Minister of State for Financial Affairs, presented the latest achievements of the UAE's participation in the G20 Finance Track, represented by the nation obtaining membership of the Global Financial Inclusion Partnership.
The UAE's priorities within the partnership include supporting women's entrepreneurship, financing small and medium enterprises, and digitising financial services.
Al Tayer said the UAE has also been emphasising its "strong support for affordable and equitable access to COVID-19 diagnosis, medical support and vaccines, and the importance of achieving a sustainable, inclusive and resilient global recovery."