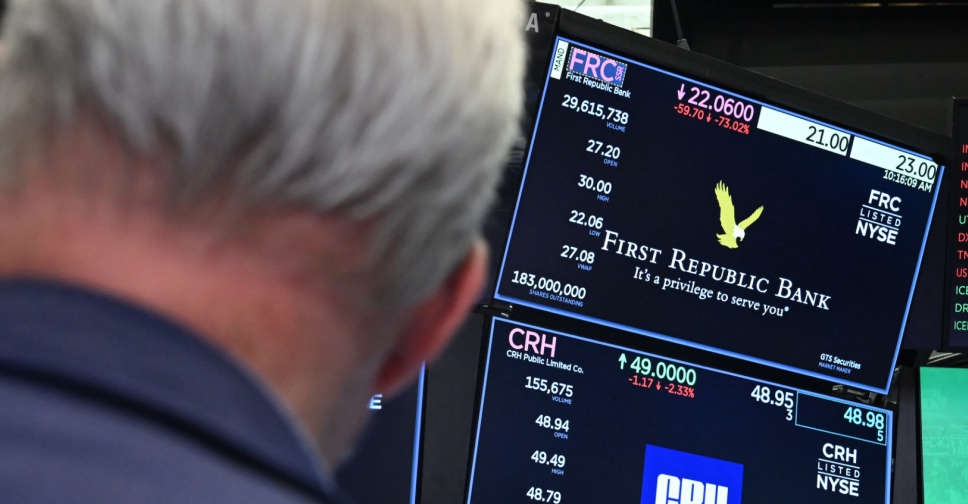 AFP/ TIMOTHY A. CLARY
Shockwaves from the collapse of Silicon Valley Bank pounded global bank stocks further on Tuesday as assurances from President Joe Biden and other policymakers did little to calm markets and prompted a rethink on the US interest rate outlook.
Biden's efforts to reassure markets and depositors came after emergency US measures to shore up banks by giving them access to additional funding failed to dispel investor worries about potential contagion to other lenders worldwide.
Banking stocks in Asia extended declines, with Japan's banking subindex leading the fall, down 6.7 per cent in early trade to its lowest since December.
"Bank runs have started (and) interbank markets have become stressed," said Damien Boey, chief equity strategist at Sydney-based investment bank Barrenjoey. "Arguably, liquidity measures should have stopped these dynamics but Main Street has been watching news and queues – not financial plumbing."
A furious race to re-price interest rate expectations also sent waves through markets as investors bet the Federal Reserve will be reluctant to hike next week.
Traders currently see a 50 per cent chance of no rate hike at that meeting, with rate cuts priced in for the second half of the year. Early last week, a 25 basis-point hike was fully priced in, with a 70 per cent chance seen of 50 basis points.
With investors fearing additional failures, major US banks lost around $90 billion in stock market value on Monday, bringing their loss over the past three trading sessions to nearly $190 billion.
Regional US banks were hit the hardest. Shares of First Republic Bank tumbled more than 60 per cent as news of fresh financing failed to reassure investors and rating's agency Moody's reviewed it for a downgrade.
Europe's STOXX banking index closed 5.7 per cent lower. Germany's Commerzbank fell 12.7 per cent and Credit Suisse slid 9.6 per cent to a record low.
Biden said his administration's actions meant "Americans can have confidence that the banking system is safe," while also promising stiffer regulation after the biggest US bank failure since the 2008 financial crisis.
"Your deposits will be there when you need them," he said.