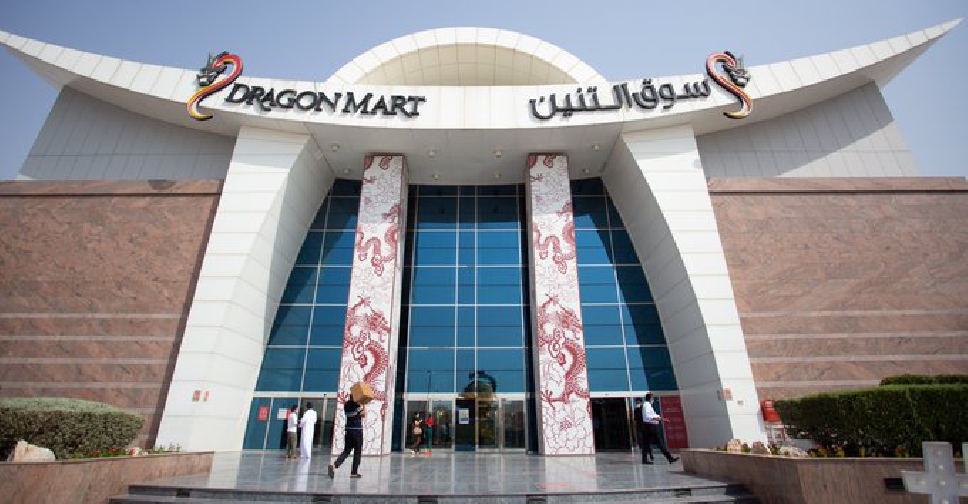 @DXBMediaOffice/ Twitter
An e-commerce platform has been launched by Dubai's Dragon Mart, the world's largest trading hub for Chinese products outside mainland China.
It's the first such initiative in the region dedicated to a single shopping mall with an onsite fulfilment centre.
The platform Dragonmart.ae is driven by a strategic partnership between Nakheel Malls, the retail arm of master developer Nakheel, and global ports operator DP World.
It features over 35,000 products across 11 different categories with a focus on home furnishings, games and toys, electronics and fashion.
Goods will be delivered to buyers' doorsteps within 48 hours with the support of an onsite fulfilment centre powered by DP World at Dragon Mart.
"We regard the creation and utilisation of digital platforms such as Dragonmart.ae as a pre-requisite to meet the demands of 21st century e-commerce societies," said Sultan Ahmed bin Sulayem, Group Chairman and CEO, DP World.
The platform is expected to bring key benefits to the UAE's SME sector as more than 30 per cent of items purchased from Dragon Mart are directly linked to small and medium enterprises.
Mohammed Ibrahim Al Shaibani, Chairman, Nakheel, said: "Dragon Mart's expansion to an online platform firmly positions Nakheel Malls as an e-commerce disruptor and aligns with Dubai's innovation agenda, at a time when digital transformation has accelerated at record speeds."
.@dragonmart, the world's largest trading hub for Chinese products outside mainland China, launches https://t.co/BD8d1rlcBV, the first platform in the region dedicated to a single shopping mall with an onsite fulfillment center.https://t.co/iM5Zi1SLNG pic.twitter.com/xplh6u9srx

— Dubai Media Office (@DXBMediaOffice) September 27, 2020