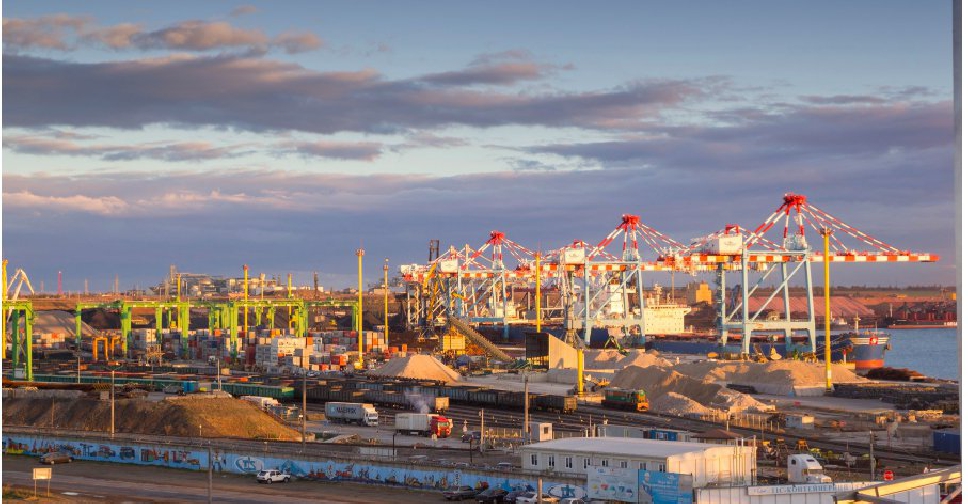 WAM
DP World has announced the completion of its acquisition of a 51 per cent stake in TIS Container Terminal in the Port of Yuzhny in Ukraine.
This acquisition will expand DP World's operations as well as strengthen TIS Container Terminal as one of the key market leading purpose-built terminals in Ukraine by leveraging DP World's global network of ports, economic zones, warehousing and inland logistics solutions.
Furthermore, this acquisition helps make Ukraine's trade more resilient during challenging economic times and gives DP World the potential to offer a unique Black Sea product by linking its terminals in Constanta and Yarimca with TIS Container Terminal using its Unifeeder network.
This suite of trade enabling solutions, coupled with our technology to remove inefficiencies in the supply chain, offers cargo owners the ability to deploy their cargo strategically across essential trade lanes that serve Eastern European markets and complement DP World's existing portfolio in Romania and Turkey.
"Today ushers in a new and promising era, as we expand our global portfolio in Ukraine. We are excited about this important milestone and this acquisition supports our long-lasting commitment to enabling global trade," said Sultan Ahmed Bin Sulayem, Group Chairman and CEO of DP World.
"This acquisition establishes DP World in a highly attractive market, we look forward to contributing our experience, expertise and resources to the continued development and growth of the TIS container terminal. In so doing, we will look to build on and expand the commercial success that TIS Container terminal has achieved."