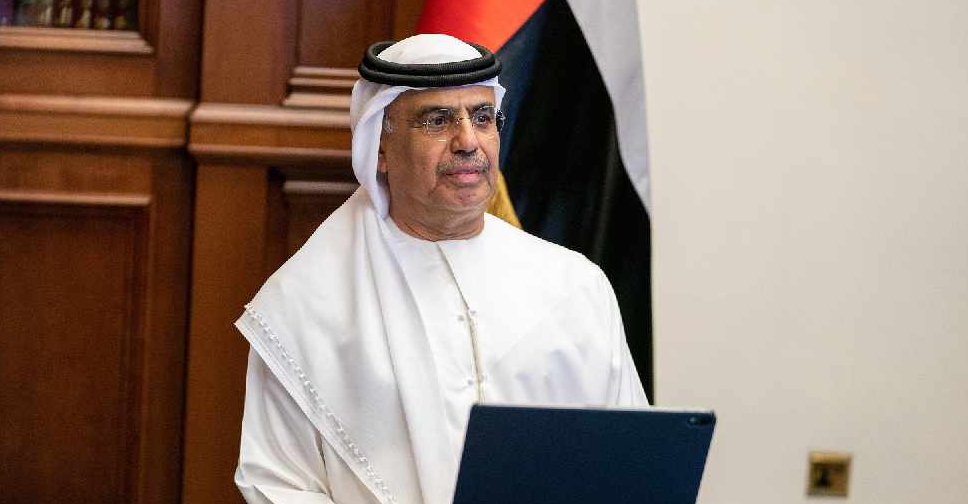 WAM
The UAE's Minister of State for Financial Affairs, Obaid Humaid Al Tayer, says the global economic outlook is uncertain as a result of the second wave of COVID-19.
In a speech at the online Fifth Annual Arab Fiscal Forum, Al Tayer said the situation remains precarious in many countries.
The Forum is organised by the Arab Monetary Fund in cooperation with the International Monetary Fund.
Addressing the delegates, Al Tayer said, "We meet today in challenging times, as all countries face unprecedented global struggle with the COVID-19 pandemic, which have far-reaching consequences for the global economy. Measures to contain its spread have led to a sharp decline in economic activity worldwide."
He added that the pandemic " has dramatically affected global public health. COVID-19 has resulted in the deepest global recession since the great depression, resulting in a profound global socio-economic repercussion."
Al Tayer said that the Arab Monetary Fund estimates Arab countries recorded a contraction of 4.0 per cent in 2020, compared to a growth rate of 1.6 per cent in 2019.
The Minister also noted a decline in remittances from overseas workers as well as a drop in foreign direct investment volumes and capital flows.
He underscored that UAE has already implemented a range of mitigation measures including fiscal packages, the relaxation of monetary and macroprudential rules and the injection of liquidity into the banking system, amounting to US$78 billion.
Al Tayer recommended developing a new strategy.
He told the forum "The ability to cope with the consequences of the crisis and the mitigation of its economic repercussions requires the development of an unconventional rescue programme that will be able to adapt and deal wisely and appropriately with all the pandemic impacts."
The delegates also discussed prospects for economic and financial development, as well as enhancing social protection and support for low-income families.