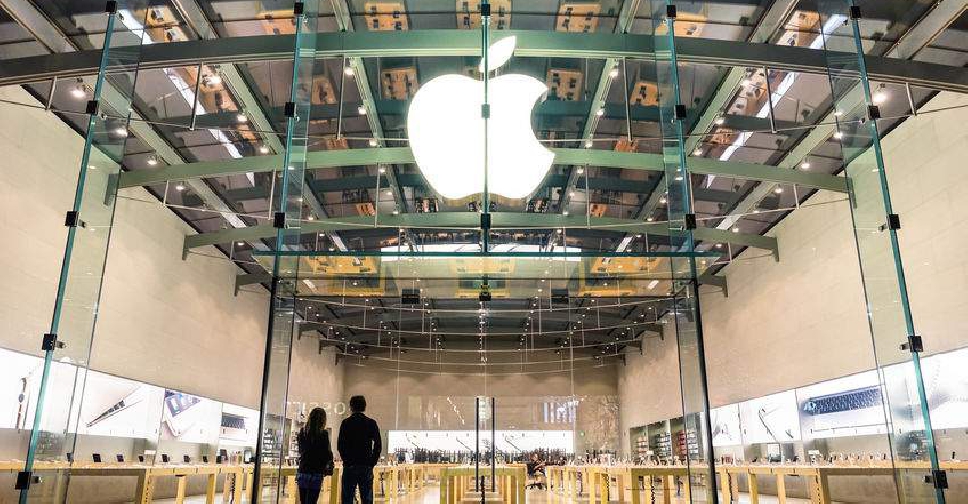 File picture
Tech giant Apple has announced that it will invest an additional €1 billion in German engineering over the next six years, as part of the expansion of its Silicon Design Centre in central Munich. 
It's in addition to the company's previous €1 billion commitment made in 2021 when Munich was chosen as the headquarters for the company's new European Silicon Design Centre.
Munich is currently the largest engineering hub for Apple in Europe, with its engineering teams playing an integral role in developing innovative products for Apple's customers around the world.
According to Tim Cook, Apple's CEO, "Our Munich engineering teams are on the cutting edge of innovation, helping imagine new technologies at the heart of the products we make. Apple has been in Munich for more than 40 years, and we've never been more excited about what the future holds here."
As part of its growing presence in Germany and increasing investments across Europe, Apple will design and construct a state-of-the-art research facility at Seidlstrasse. With significant lab space, cutting-edge design, and a central location, the space will enable Apple's R&D teams to come together in new ways, enhancing collaboration and innovation.
Apple's Munich-based teams have contributed to the breakthrough custom silicon designs used in the latest Apple products, as well as critical cellular and power management innovations. This includes the all-new MacBook Pro featuring M2 Pro and M2 Max, Apple's next-generation Mac silicon that brings even more power-efficient performance and battery life to users everywhere.
Johny Srouji, Apple's senior vice president of Hardware Technologies, stated that the "expansion of our European Silicon Design Centre will enable an even closer collaboration between our more than 2,000 engineers in Bavaria working on breakthrough innovations, including custom silicon designs, power management chips, and future wireless technologies".
The new Seidlstrasse facility will be built with highest sustainability standards in mind, achieving gold ratings from LEED (Leadership in Energy and Environmental Design) for its environmental credentials from day one. Apple also plans to support employees' green urban mobility with carbon-free charging points and parking for both cars and bikes.
Apple opened its first German office in 1981 with 10 employees and has now grown to over 4,500 team members throughout the country. The company has experienced an 80 per cent growth in Germany over the past five years, and has added more than 1,600 team members in the past three years alone. Apple also continues to expand its work with German suppliers, supporting thousands of jobs through its multibillion-euro annual supply chain spend.
In addition, Apple supports various local community-based organisations and charities in Germany, with the Employee Giving program matching every hour an employee volunteers or euro they donate with a monetary donation to the same organisation. The company's employees have raised nearly €830 million in total donations globally since the programme's inception in 2011.