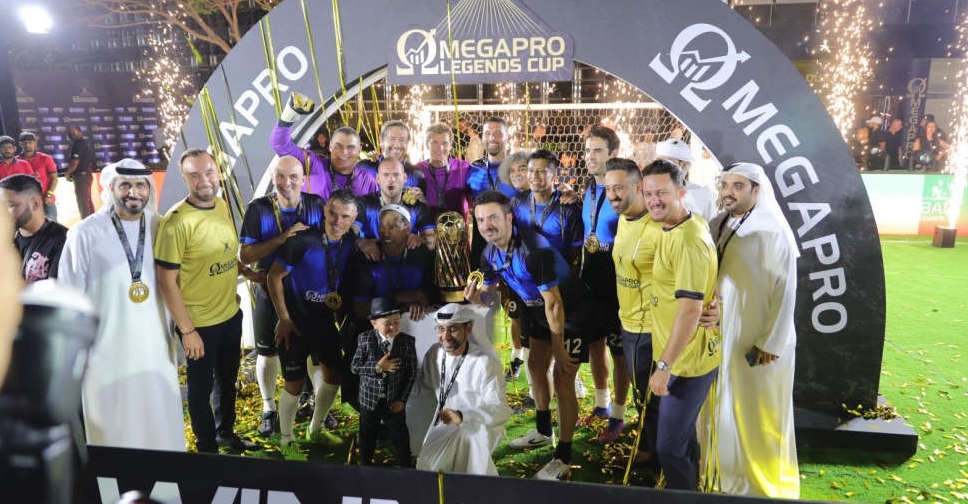 WAM
Brazilian football icon Ronaldinho led the Stars Team to Legends Cup victory in front of the Burj Khalifa, defeating the Champions League led by Portuguese star Luis Figo 18-16.
The Omega Pro Legends Cup exhibition match was held in three rounds, each lasting 20 minutes.
The first third saw the Stars team lead 7-5, with the Champions team excelling in the second third to even the score at 10-10. In the final third, Stars settled the tie by winning 8-6.
The match was organised by Omega Pro in cooperation with the Dubai Sports Council and the Department of Economy and Tourism.=
It featured some of the world's best footballers from the last couple of decades being cheered on by a host of celebrities and social media influencers.