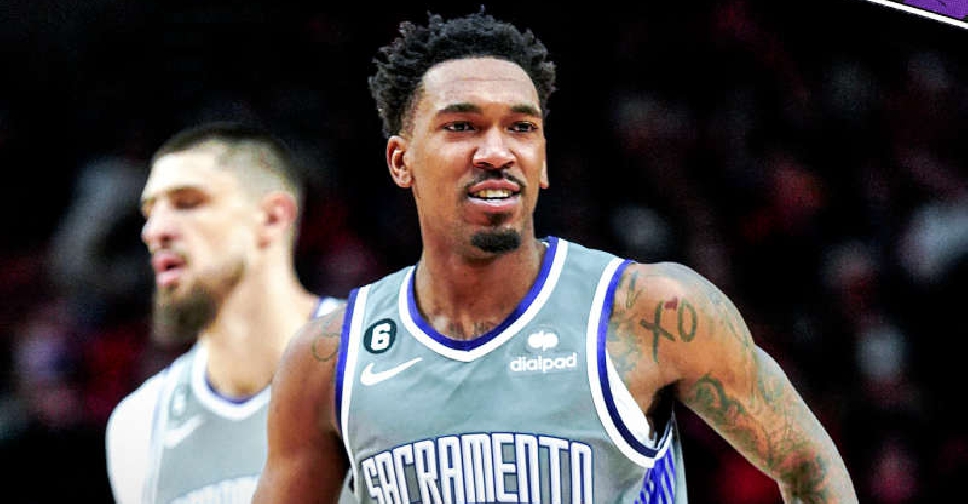 Malik Monk scored 19 points off the bench and the Sacramento Kings ended the longest playoff drought in NBA history with a 120-80 thumping of the host Portland Trail Blazers.
De'Aaron Fox scored 18 points, Kevin Huerter added 17 and Domantas Sabonis had 15 points and 12 rebounds for the Kings (46-30), who missed the playoffs for 16 consecutive seasons since last qualifying during the 2005-06 campaign.
Sacramento had held the longest active playoff drought among the four major North American professional sports leagues.
That dubious distinction now belongs to the New York Jets, who have gone 12 years without reaching the NFL postseason.
Kings forward Keegan Murray scored 13 points and made three 3-pointers to set the NBA rookie record with 188 treys in a season.
Murray passed the mark set by Donovan Mitchell (187) in 2017-18 with the Utah Jazz.
Shaedon Sharpe scored a career-high 30 points and also had seven rebounds and seven assists for Portland, which lost for the 10th time in the past 11 games.
Kevin Knox II had 12 points and 12 rebounds and Jabari Walker also scored 12 points for the Trail Blazers (32-44).
Portland was competitive for the first 28 1/2 minutes before getting outscored 37-8 over the next 10-plus minutes as the game dissolved into a blowout.
Trail Blazers star Damian Lillard (calf) is done for the season and fellow starters Jerami Grant (quadriceps), Jusuf Nurkic (knee) and Anfernee Simons (foot) all sat out.
Portland also was without Keon Johnson (finger), Cam Reddish (back) and Trendon Watford (ankle) and used just seven players.
Sacramento shot 45.7 per cent from the field -- including 18 of 48 (37.5 per cent) from 3-point range -- while moving within two games of the second-place Memphis Grizzlies (48-28) in the Western Conference.
Murray swished a 3-pointer with 6:44 left in the third quarter to set the rookie record and give the Kings a 67-57 lead.
The trey came during a quarter-ending 21-7 run in which Sacramento turned a five-point lead into a 83-64 advantage.
The Kings continued the assault by scoring 16 of the first 17 points of the final stanza to increase the lead to 99-65 with 8:43 remaining.
Portland shot just 32.3 percent from the field, including 9 of 39 (23.1 percent) from behind the arc.
Huerter scored 12 points in the first half as the Kings built a 50-46 lead. Sacramento led by as many as 12 in the second quarter before Portland narrowed the gap.