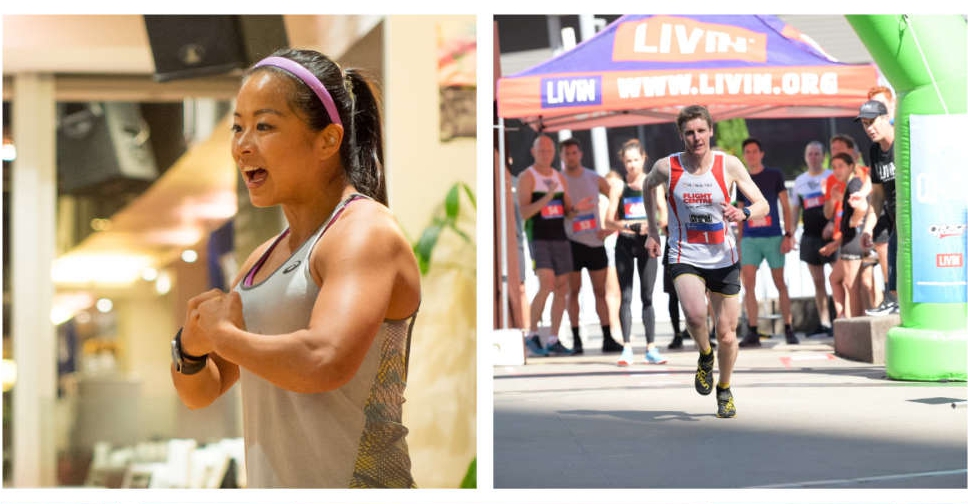 Final preparations are underway for the hundreds of participants signed up to take on one of the most anticipated events in the Dubai fitness calendar - the Dubai Holding SkyRun 2022.
With just two days to go until the start of the 17th edition of Dubai's only official stairclimbing race, excitement and nerves can be found in equal measure among the runners taking part this coming Saturday.
Held in partnership with the International Skyrunning Federation (ISF), Dubai Sports Council, Al Jalila Foundation and Jumeirah Emirates Towers – where the event will be hosted – the Dubai Holding SkyRun has become a popular fixture of the annual month-long Dubai Fitness Challenge.
With three categories: Elite, Open and Teams (of four), amateur runners can take on the 52 floors and 1,334 steps alongside the professionals - all in aid of Al Jalila Foundation's Majlis Al Amal.
This year, Dubai Holding SkyRun will also play host to the first ever ISF Stairclimbing World Championships, which will see 21 professional stairclimbing athletes racing in the Elite category.
Cindy Reid is one of the female Elite athletes gearing up for the challenge – and she has been busy putting in the workout hours ahead of the endurance event.
A typical training day sees the 40-year-old Australian mastering a 5km run, before getting in her steps on the stair master, and strengthening her glutes and legs with sets of squats and lunges.
"It is all quite lower body dominant and 100 percent mental capacity," said Reid, who made her foray into stairclimbing challenges 12 years ago.
"I got into the sport on my way to a business meeting at IFC Hong Kong and saw the notice to run up the building for charity," Reid recalled. "So, I signed up and started training for it in the back stairs".
To date, Reid – a sponsored athlete for Stairclimbing – has scaled the stairways of more than 200 buildings across the globe. However, the Dubai Holding SkyRun will mark a memorable moment for the Australian.
"Competing in the first ever Stairclimbing World Championship by the ISF is a special moment for me as it is my first stair race since the COVID-19 pandemic and the birth of my son two-and-a-half years ago."
When it comes to a technique to mastering the sport, Cindy said it comes down to two words: stamina and strength.
"Pacing yourself is critical and to settle into a consistently fast rhythm," she said, when asked on what advice she would give to stairclimbing newcomers. "Start slower than you think, and keep a consistent pace in the stairwell, try not to stop."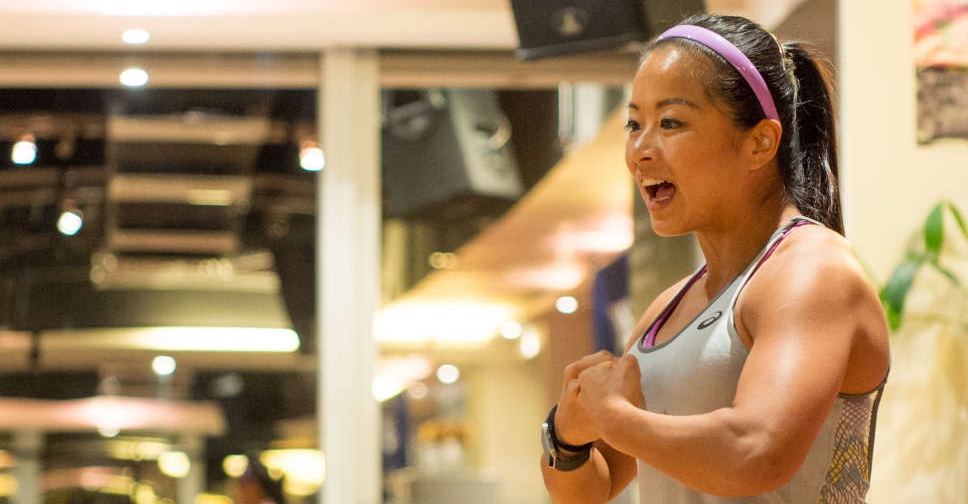 Another elite athlete taking part is Belgium national Omar Bekkali. The 44-year-old said he is in his final training preparations ahead of the vertical challenge, which includes a vigorous mix of pounding the streets, cycling and, of course, climbing stairs.
"My training is running between 8 to 15km every two days, and the next day cycling around 20km up to 35km. Every Sunday I do stair training over 32 floors up to 4 times (in a session)," said Bekkali.
Omar said he has climbed more stairs than he can recall – but would estimate over 100,000 stairs in competitive events over the past 12 years. The longest, he recalls, was in the South Korea capital of Seoul where he climbed more than 100 flights of stairs in an event.
His biggest achievement to date was winning a stairclimbing challenge in the Vietnam capital of Hanoi - where he met his wife, with whom he now shares a daughter, Sophie, aged three.
Looking ahead, Bekkali said, his 'World Cup' moment in the stairclimbing sport would be achieving first place in the Empire State Building Run-Up (ESBRU), which challenges runners from near and far to race up its famed 86 flights – 1,576 stairs. But, for now, his sights are firmly set on the Dubai Holding SkyRun 2022 race.
Plenty of amateurs will be hitting the stairs in a competitive race for the first time at Jumeriah Emirates Towers, and Bekkali shared some words of wisdom ahead of the big day.
"Just start slowly, try to feel the stairs and then try to focus on breathing well and looking to have control, then your maximum speed will come naturally," he said.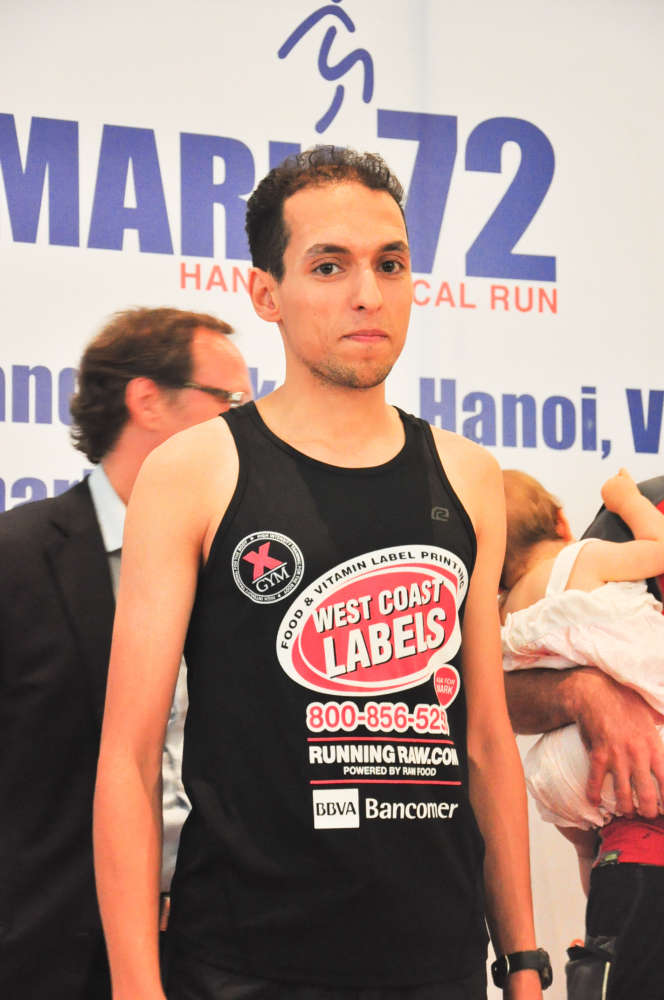 Fellow stairclimbing athlete Mark Bourne will be taking part in the event for the first time and is bidding to cross the finish line first. The 39-year-old Australian gets race-ready by doing a mixture of running, cycling and climbing.
"My training is mainly running and cycling so each day is different, with a mix of more intense days and easier recovery days," Bourne said.
"I don't have a tall building like Jumeirah Emirates Towers to train in, so I have to visualise the longer climb.
"I started stair running after a mountain running friend encouraged me to take part in events in Sydney and Melbourne. I performed well, won a trip to New York to race up the Empire State Building, then continued to race internationally.
Bourne said there are certain running techniques required for stairclimbing, to maximise performance and reduce the risk of injury.
"The aim is always to run two steps at a time the whole way, but everyone has their own technique for using the railing," Bourne said.
"It's best to find a rhythm that works well for you, that you can maintain for the whole climb."
Advising those who want to take up the sport, he said: "Stairclimbing feels very tough when you first start. But if you stick with it, you will get used to the feeling and it will become much easier."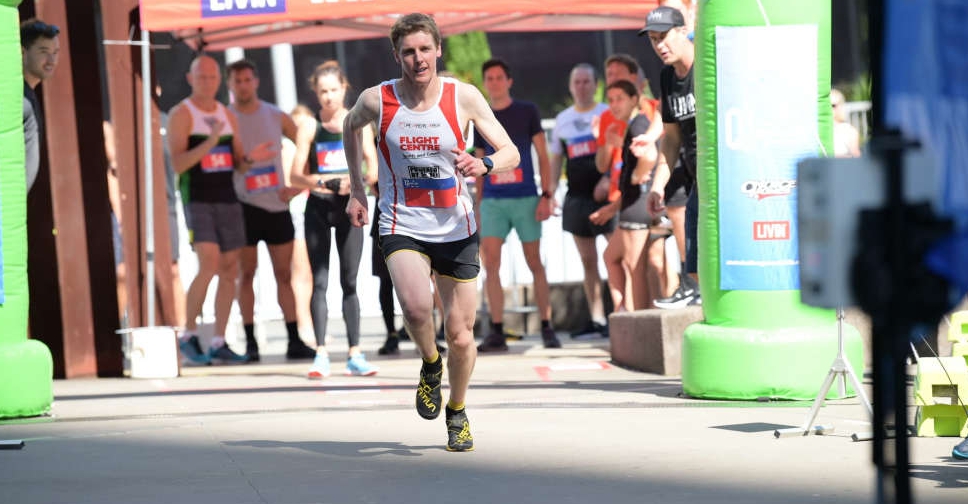 Malaysian Wai Ching Soh is another athlete lining up for the Dubai Holding SkyRun on November 12, and said preparation is everything.
"Firstly, I will go and find out the course profile of the competition and do a rough calculation on what is the target time to aim for," Soh said. "Then I will craft out a training plan leading up to this competition. Then mentally and physically prepare according to it.
"A typical training day for me will be – in the morning – doing an easy long climb stairs session up to about 300 floors, evening will focus on a quality session like short or long interval training.
"I will apply multiple psychological skill training that I studied from undergraduate time as a sport science degree holder in University of Malaya in Kuala Lumpur to prepare mentally for this competition."
Soh said his purpose in life is to promote the sport of stairclimbing and see more people get involved.
"I really hope to see it being featured in the Olympic Games one day! It creates awareness and builds up the exposure of the tower running sport to the whole world and motivates me to contribute more to stairclimbing."
To date, Wai Ching Soh – who became the first Asian to win the Empire State Building Run Up (ESBRU) in their 43rd Edition (Year 2021) since 1978 – has taken part in 81 stairclimbing competitions and climbed up a total of 121,822 steps during competitive events.
"For training wise, I lost count!," he laughed. "I guess it is a lot, as I climb an average of 200 to 300 floors per day, sometimes double sessions. The longest stair climb I have ever done is in Shanghai, running up the Shanghai Tower with a total steps number of 3398 steps."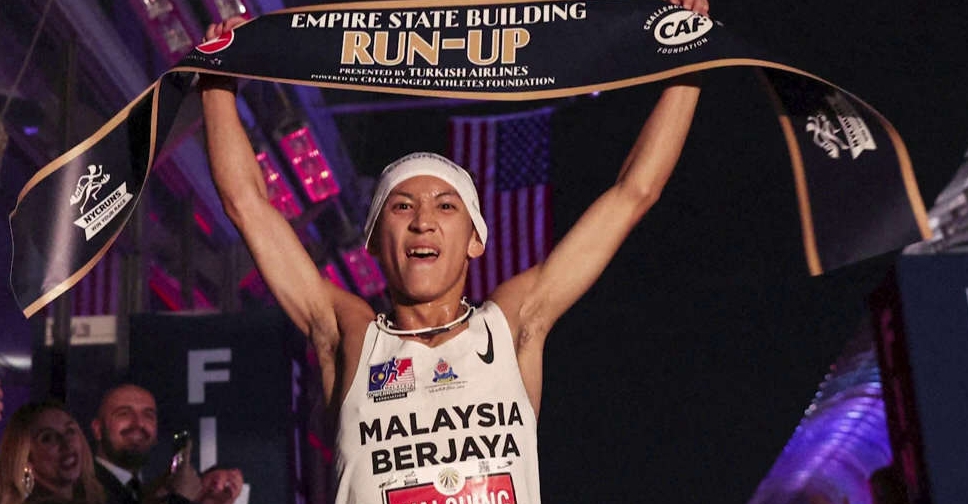 President of the International Skyrunning Federation, Marino Giacometti added: "After a two-year halt due to the Covid-19 pandemic, our top-ranked Vertical World Circuit® athletes, can't wait to get on the stairs and push for, on this first occasion, World Champion titles and medals. Of course, the Championships are open, so one never knows if a surprise win is in store. We wish all participants an exciting event!"
Dubai Holding will award the top three male and female runners from the Elite and Open categories as well as the top three teams from the Team category in this year's SkyRun.
The Group will also recognise the participation of people of determination in the race. The top three female and male winners from the Elite category as well as the fastest team within the Teams' category will receive cash prizes from Dubai Holding.
Registration can be done online for what will be an exciting, fun-filled and challenging race.