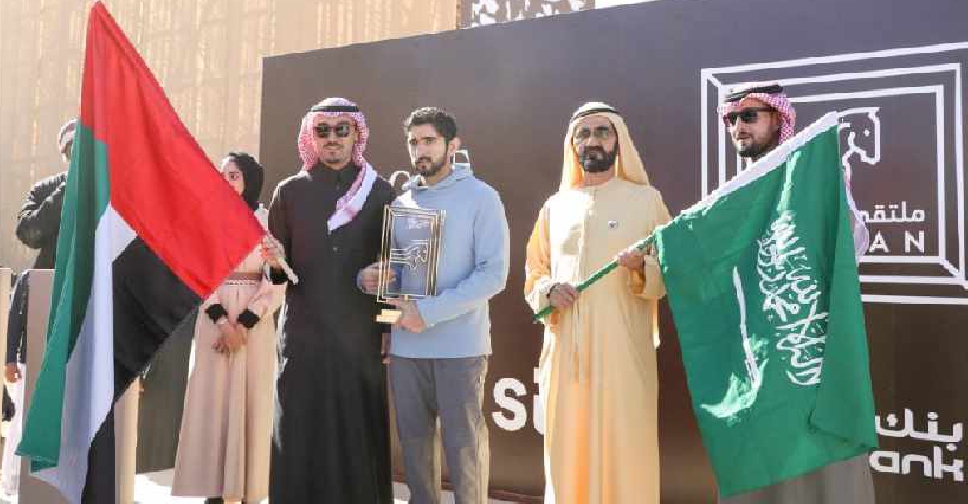 WAM
The Crown Prince of Dubai has won the Custodian of the Two Holy Mosques Endurance Cup 2020.
His Highness Sheikh Hamdan bin Mohammed bin Rashid Al Maktoum, Crown Prince of Dubai and Chairman of Dubai Executive Council, participated in the horse race, which is considered to be one of the most important endurance races in the region.

With more than 200 competitors from 17 countries taking part in the competition, Sheikh Hamdan galloped to victory by finishing in four hours, 35 minutes and 15 seconds.

He was also supported by his father, His Highness Sheikh Mohammed bin Rashid Al Maktoum, Vice President and Prime Minister of the UAE and the Ruler of Dubai, who attended the horse race in Saudi Arabia.
الناموس لحمدان بن محمد فوزه في بطولة خادم الحرمين الشريفين للقدرة في محافظة العلا بالمملكة ... فرحتنا بزيارة المملكة ولقاء أحبابنا اليوم أكبر من فرحة الفوز ... أدام الله المحبة والأخوة ... pic.twitter.com/z6asTcwjMt

— HH Sheikh Mohammed (@HHShkMohd) February 1, 2020