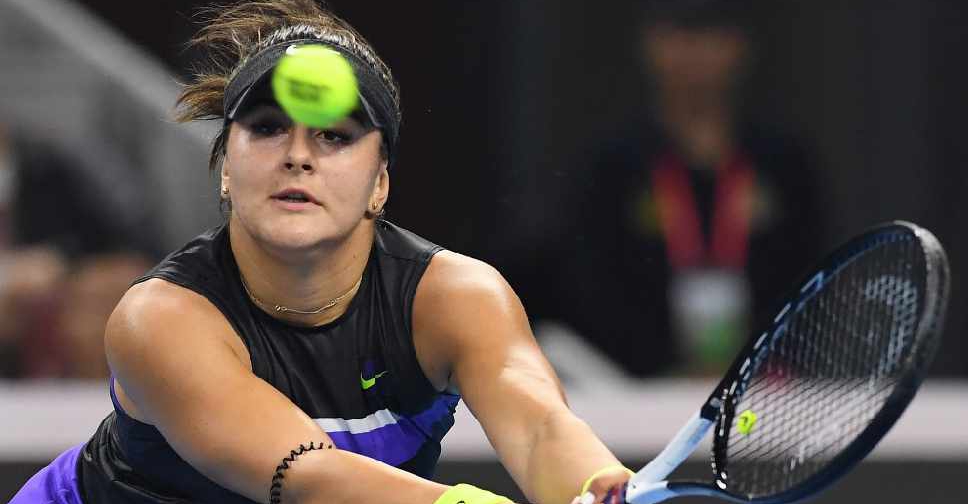 GREG BAKER / AFP
Bianca Andreescu has been forced to withdraw from the Dubai Duty Free Tennis Championships after failing to recover from a knee injury.
The US Open champion, who has been out of action since late October, was hoping to make her return in Dubai but has lost her fitness race.
"I'm very sad to announce that I won't be able to compete in the Dubai Duty Free Tennis Championships next week," Andreescu said.
"I'm not at 100 per cent yet and following my team and doctor's recommendation, I don't want to take any risk to re-injure my knee.
"Each day I get closer to being back to the court competing but Dubai is just too soon. I hope I can come and play in Dubai next year", she added.
The 19-year-old Canadian twisted her knee when she stretched to make a forehand return during a match in late October.
She also missed last month's Australian Open.
Despite Andreescu's absence, the line-up in Dubai remains highly competitive, featuring the likes of Wimbledon winner Simona Halep, Australian Open champion Sofia Kenin, world number 3 Karolina Pliskova and world number 5 Belinda Bencic.
The WTA event runs from February 17-22 and the tournament then continues between February 24- 29 with the ATP event.