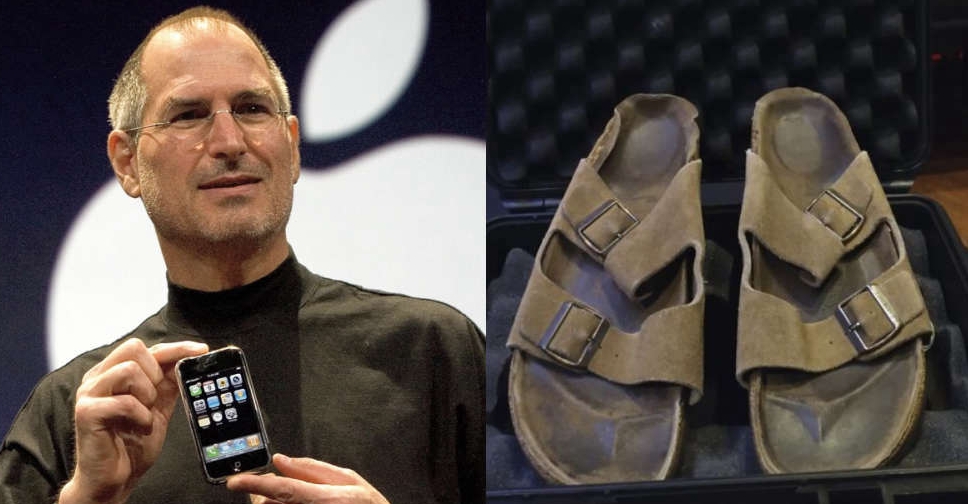 Steve Jobs' "well-used" pair of Birkenstocks sold for nearly $220,000 (AED 808,056), the highest price ever paid for a pair of sandals, according to an auction house.
The German sandals, worn by Jobs in the 1970s and 80s, still retain his feet's imprints.
The sandals, which sell for $125 for a new pair, were expected to fetch $60,000.
Julien's Auctions said the anonymous winning bidder paid $218,750 for the sandals and for an accompanying NFT.
"Steve Jobs wore these sandals during many pivotal moments in Apple's history. In 1976, he hatched the beginnings of Apple computer in a Los Altos garage with Apple's co-founder Steve Wozniak while occasionally wearing these sandals," it added.