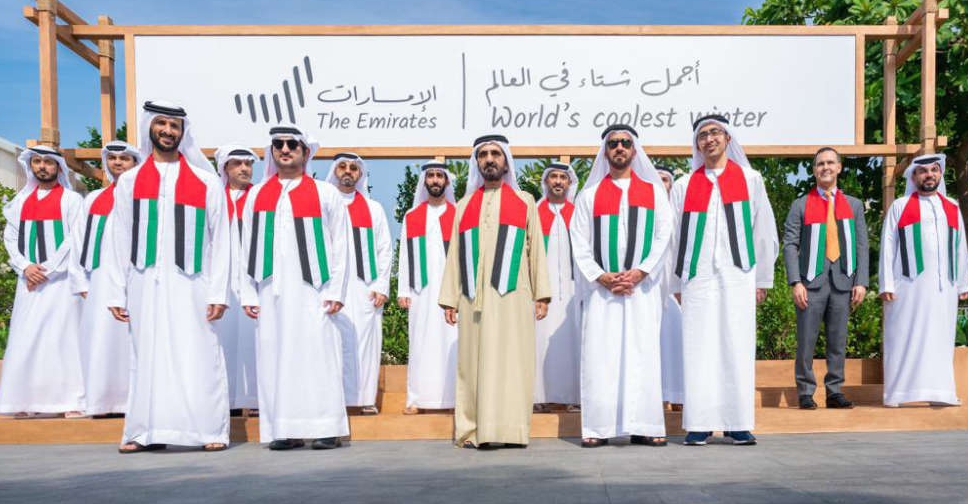 @DXBMediaOffice/ Twitter
The 'World's Coolest Winter' domestic tourism campaign will once again celebrate the best of the UAE.
His Highness Sheikh Mohammed bin Rashid Al Maktoum, Vice President and Prime Minister of the UAE and Ruler of Dubai, announced the launch of the campaign's latest edition on Sunday.
He said that Ajman will be the starting point of the latest edition of the campaign.
This was announced during a UAE cabinet meeting, which was held at Al Zorah Natural Reserve in Ajman.
Sheikh Mohammed also revealed that the annual campaign led to a 36 per cent increase in domestic tourism in 2021, attracting 1.3 million tourists.
. @HHShkMohd: The annual World's Coolest Winter campaign sparked an increase in domestic tourism by 36% in 2021, reaching 1.3 million domestic tourists. This year's theme is "Our heritage" will focus on spreading the Emirati values." pic.twitter.com/TJUmqzhMvN

— Dubai Media Office (@DXBMediaOffice) December 4, 2022
. @HHShkMohd: Today, I chaired a meeting of the UAE Cabinet at Al Zorah Natural Reserve – Ajman during which we launched the new season of the domestic national tourism campaign 'The World's Coolest Winter,' which will highlight the beauty & diversity of UAE's destinations. pic.twitter.com/nFNBud6Myg

— Dubai Media Office (@DXBMediaOffice) December 4, 2022