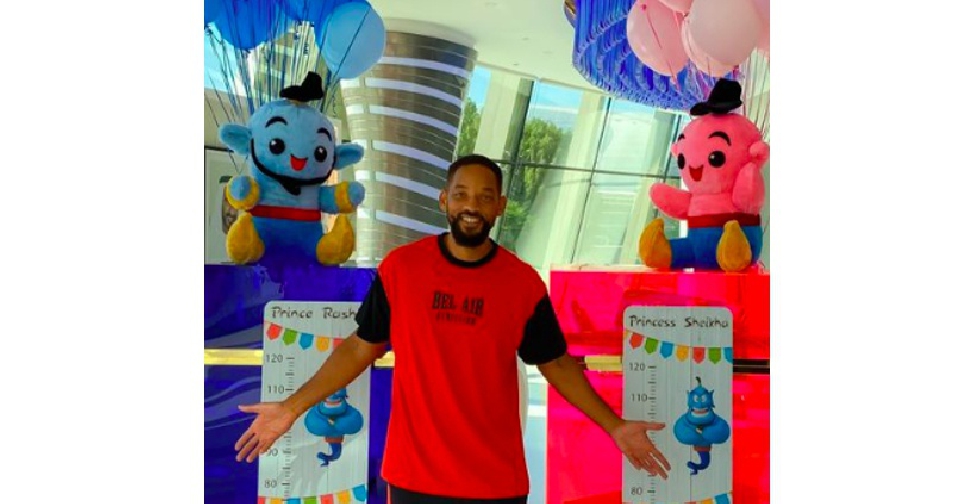 Instagram/Faz3
His Highness Sheikh Hamdan bin Mohammed bin Rashid Al Maktoum, Crown Prince of Dubai, has thanked Will Smith for sending special gifts for his twins.
Sheikh Hamdan, who also holds the post of the Chairman of the Dubai Executive Council, shared the news with his 11.8 million followers on Instagram.
He posted two images - one of the gifts, wrapped in blue and pink with individual name tags on it, and the other with the Hollywood star posing in front of it.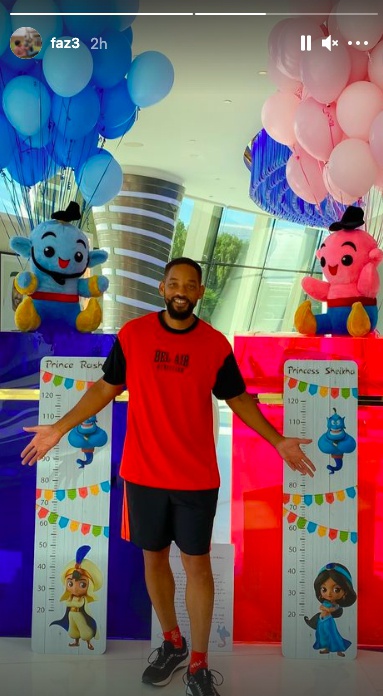 Sheikh Hamdan and his wife, Sheikha Sheikha bint Saeed bin Thani Al Maktoum, welcomed twins - Rashid and Sheikha - last week.