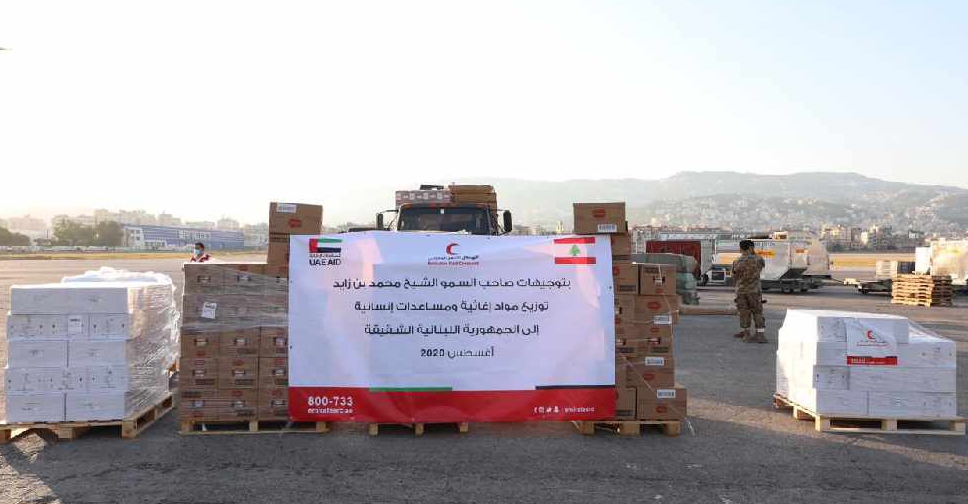 WAM
A plane from the UAE carrying 40 tonnes of essential supplies has landed in Beirut to support the victims of the massive explosion that struck the city on Tuesday.
The aid shipment includes medical and food supplies as well as nutritional supplements for children.
The urgent humanitarian assistance is based on the directives of the His Highness Sheikh Mohamed bin Zayed Al Nahyan, Crown Prince of Abu Dhabi and Deputy Supreme Commander of the UAE Armed Forces, and under the follow-up of H.H. Sheikh Hamdan bin Zayed Al Nahyan, Ruler's Representative in Al Dhafra Region and Chairman of the Emirates Red Crescent (ERC).
The ERC is implementing the relief campaign in coordination with the UAE Embassy in Beirut.
Its initial stage will focus on providing medical supplies and equipment to Lebanese healthcare facilities.