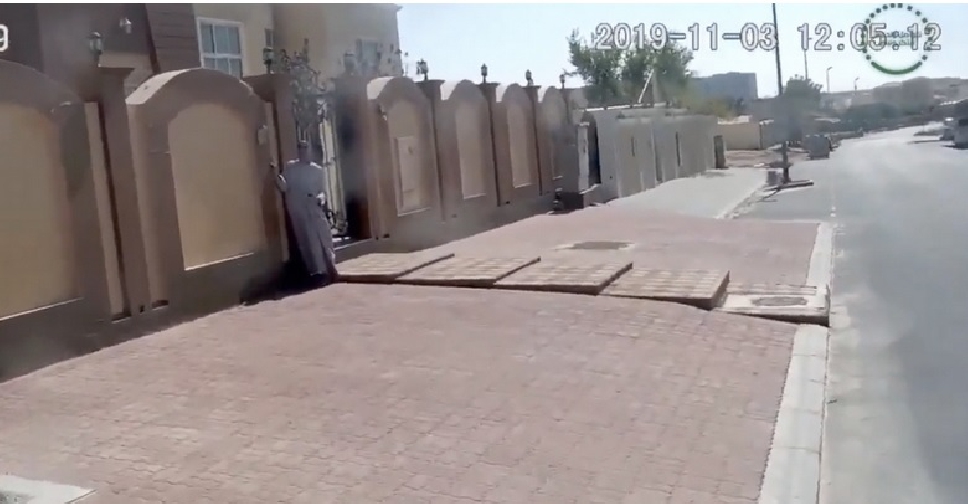 Dubai Police/Twitter
As the entire nation marked the UAE Flag Day, an elderly man didn't want to be left out and sought the help of the Dubai Police to raise the flag at his residence.
In a video posted on their official Twitter handle, the police patrol is seen arriving at the house within an hour of receiving the call and greeted by the man walking with a single crutch.
Later, an officer unfurls the UAE flag from the terrace of the villa.
#فيديو | ورد اتصال هاتفي لمركز الاتصال من مواطن يطلب المساعدة من #شرطة_دبي لرفع علم الدولة فوق منزله كونه من #أصحاب_الهمم وتم ارسال الدورية الأمنية إلى نفس المكان واعطائه كافة التعليمات بمساعدة المذكور وتم اتخاذ اللازم في أقل من ساعة.#أمنكم_سعادتنا#نتواصل_ونحمي_نبتكر_ونبني pic.twitter.com/aGjHmpvTco

— Dubai Policeشرطة دبي (@DubaiPoliceHQ) November 3, 2019