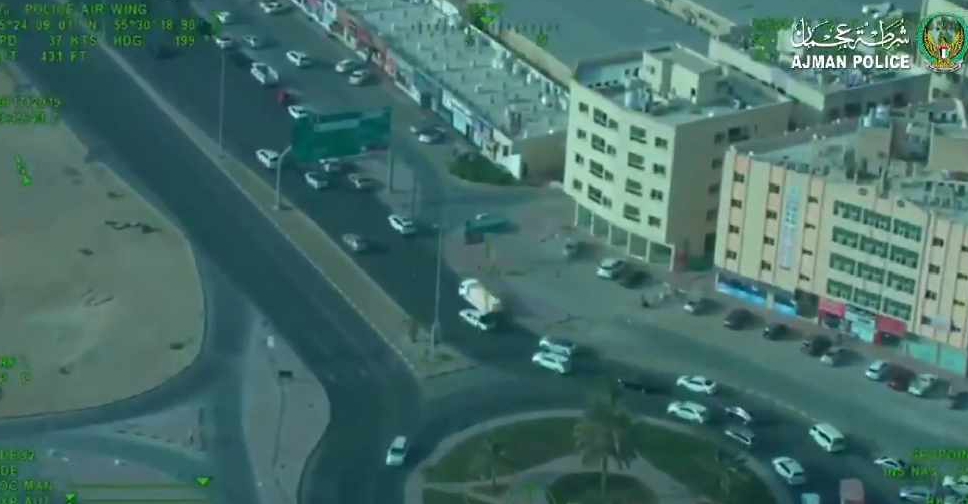 @ajmanpoliceghq/ Twitter
Think twice before you break traffic rules in Ajman because the movements of drivers are now being monitored from the sky.
Police are deploying helicopters and drones as part of efforts to crack down on bad driving.
The air patrols will help spot traffic violations, reduce accidents as well as congestion on the roads.
Ajman Police have launched the initiative in coordination with the Air Wing Department of the General Directorate of Security Support at the Ministry of Interior.
Officials say it's part of the UAE's wider efforts to reduce road fatalities to three per 100,000 people by 2021.