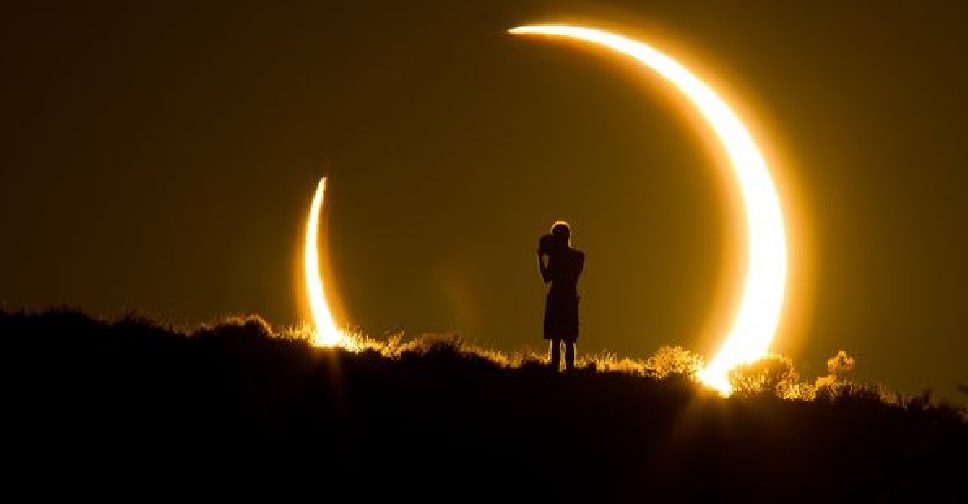 WAM
The UAE will witness a partial solar eclipse for around three hours next Sunday.
Parts of the Arab region, including Sudan, Yemen, Saudi Arabia and Oman will also witness the annular eclipse.
Representatives from the International Astronomical Center in Abu Dhabi have explained that the annular solar eclipse occurs when the moon is located between the earth and the sun, and its apparent diameter is slightly smaller than that of the sun.

The center will be conducting a live broadcast of the eclipse in the capital from 8:00 am to 11:00 am UAE time.

It has also warned people about looking directly into the sun during the eclipse without using special sunglasses.