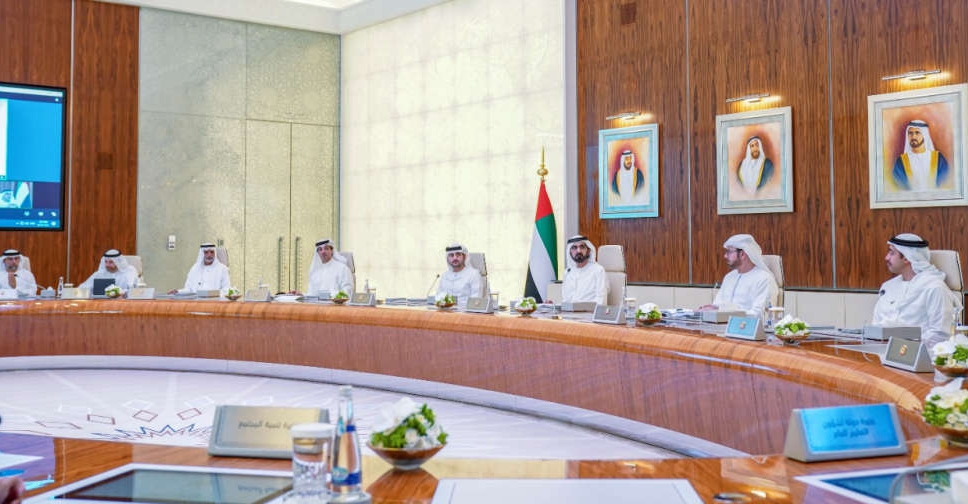 @DXBMediaOffice/ Twitter
An unemployment insurance scheme will soon be introduced in the UAE to support workers who lose their jobs.
The federal cabinet said the new system will compensate the insured worker with a cash amount for a limited period in the event of unemployment.
It's aimed at enhancing the competitiveness of the labour market and establishing a stable work environment.
The cabinet has also decided to increase the Emiratisation rate for skilled jobs in private sector establishments with more than 50 employees.
It will go up by 2 per cent annually to reach 10 per cent by 2026.
The cabinet meeting at Qasr Al Watan in Abu Dhabi, was chaired by His Highness Sheikh Mohammed bin Rashid Al Maktoum, Vice President and Prime Minister of the UAE and Ruler of Dubai.
Sheikh Mohammed said the cabinet also approved new housing policy within the Sheikh Zayed Housing Programme, and a housing loan financing programme worth AED 11.5 billion, benefiting 13,000 Emirati families.
.@HHShkMohd chairs UAE cabinet meeting at Qasr Al Watan in Abu Dhabi, approves new housing policy under the Sheikh Zayed Housing Program with a total allocation of AED 11.5 billion. 13,000 Emirati families are set to benefit from the new policy. #UAE pic.twitter.com/ssPtLZ7zOE

— Dubai Media Office (@DXBMediaOffice) May 9, 2022
واعتمدنا اليوم أيضاً نظاماً للتأمين ضد التعطل عن العمل .. وهدفه تعويض العامل المؤمن عليه بمبلغ نقدي لفترة محدودة في حال تعطله عن العمل .. والهدف تعزيز تنافسية سوق العمل وتوفير مظلة اجتماعية للعاملين فيه وترسيخ بيئة عمل مستقرة للجميع pic.twitter.com/3l41VjBvvA

— HH Sheikh Mohammed (@HHShkMohd) May 9, 2022
كما أقررنا نظاماً جديداً لتعزيز تواجد كوادرنا الوطنية في القطاع الخاص وذلك عبر رفع نسب التوطين 2% سنوياً للوظائف المهارية في منشآت القطاع الخاص التي تضم أكثر من 50 موظفاً، وصولاً لـــ 10% في عام 2026 وذلك بالتعاون مع برنامج نافس وعبر مميزات مالية للمنشآت لدعم توظيف هذه الكوادر pic.twitter.com/1KiLKxNqsp

— HH Sheikh Mohammed (@HHShkMohd) May 9, 2022
Sheikh Mohammed said, "Today, we adopted a new governance system to ensure best practices in the government higher education institutions and our national universities.. While setting clear performance indicators for their work, to enhance their financial efficiency and support them in achieving their educational goals."
"We approved in the Cabinet meeting today, a decision allowing the publication of the names of violators of our capital market regulations and the regulations of the Securities and Commodities Authority (SCA), and publishing the facts of these violations... The goal is to raise investment awareness, protect our financial markets, deter violators and protect all investors," His Highness added.