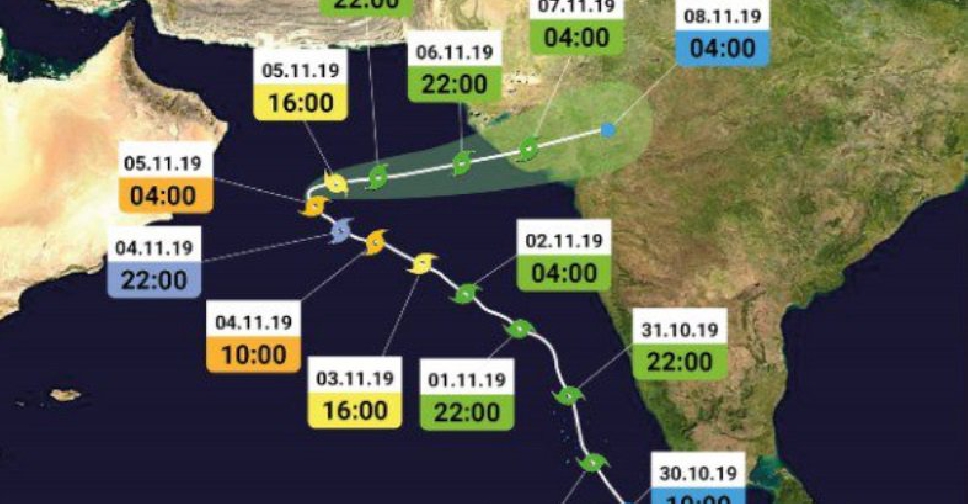 Twitter / @NCMS_media
Tropical Cyclone Maha is moving away from the UAE and will have no further impact on the emirates.
That's according to the National Centre of Metrology (NCM), which said the storm is heading north-east and is weakening into a tropical storm.
Authorities had earlier warned of rough seas, high tides and water surges.
It comes a week after Cyclone Kyarr caused flooding in some eastern parts of the UAE, resulting in around 30 homes being evacuated in Sharjah's Kalba area.
Tuesday 5/11/2019, Latest updates of tropical situation #Maha on the Arabian Sea.#national_center_of_meteorology #UAE #tropical_situation pic.twitter.com/ChrFPmxqdZ

— المركز الوطني للأرصاد (@NCMS_media) November 5, 2019