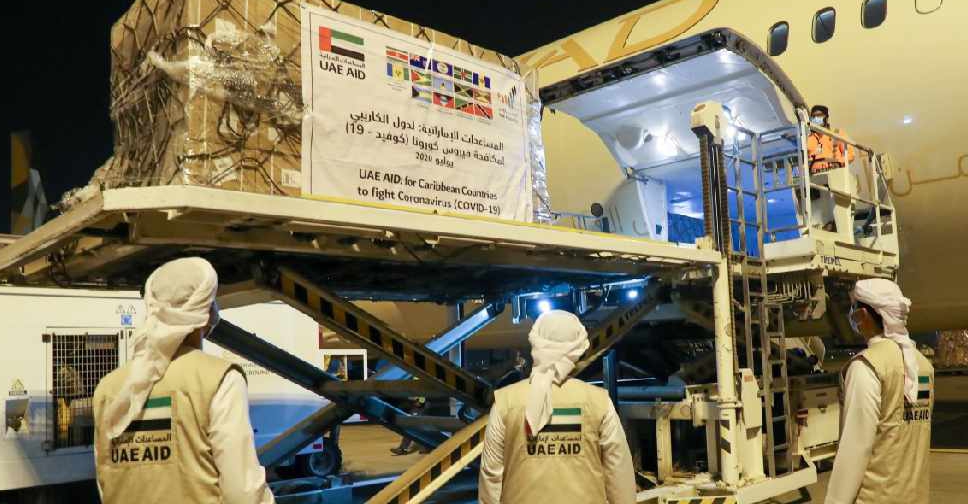 WAM
The UAE has sent an aid plane carrying 12.5 tonnes of medical supplies and 500,000 COVID-19 rapid testing kits for 14 Caribbean island nations.
This latest humanitarian initiative will benefit around 12,500 medical professionals and other frontline workers in Antigua and Barbuda, the Bahamas, Barbados, Belize, Dominica, Grenada, Guyana, Jamaica, St. Kitts and Nevis, St. Lucia, St. Vincent and the Grenadines, Suriname, and Trinidad and Tobago, in addition to the UK overseas territory Montserrat.
The supplies will be delivered in partnership with Barbados as a hub for distribution and through the Caribbean Disaster Emergency Management Agency.
Lana Nusseibeh, Permanent Representative of the UAE to the United Nations in New York and Non-Resident Ambassador to Grenada, said: "The UAE is committed to working with the international community and Caribbean countries to ensure that lives and health are preserved and that tourism, trade, and other economic activity can resume safely."
To date, the UAE has responded to the COVID-19 crisis by providing over 1,132 tonnes of aid to 89 countries, supporting more than 1 million medical professionals in the process.
The UAE has also provided aircraft to the UN World Food Programme, which runs logistics for the UN response to COVID-19, and $10 million of testing kits to the World Health Organisation.
The UAE is also host to the UN's largest supply and logistics hub, based in Dubai's International Humanitarian City.