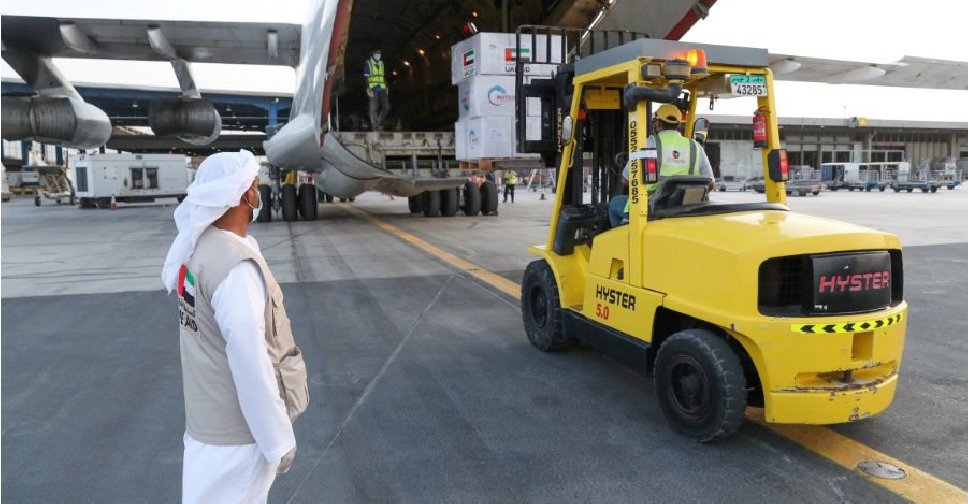 WAM
The UAE has sent a plane with 7.5 metric tons of medical supplies to South Sudan.
The shipment includes COVID-19 testing kits and personal protective equipment (PPE) as the African country combats the virus.
Around 11,000 medical professionals in the country fighting to curb the spread of the coronavirus will benefit from the supplies sent by the UAE.

To date, the UAE has provided 74 countries over 1,100 metric tons of medical supplies and has supported more than one million healthcare workers in the process.