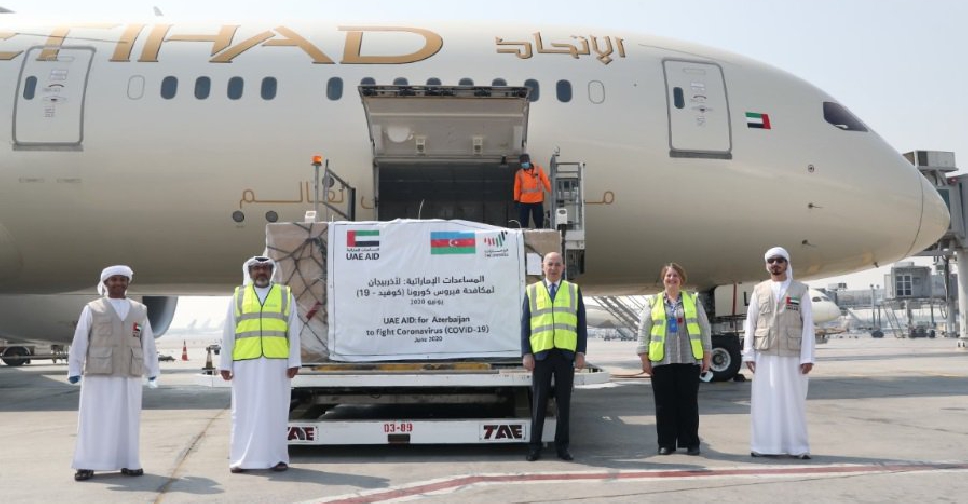 WAM
The UAE has sent a plane containing 11 tons of medical supplies to Azerbaijan.
The aid, which includes testing kits and devices, will support 11,000 healthcare workers in the country in their fight against COVID-19.

So far, the UAE has provided more than 946 tons of aid items to more than 67 countries, benefiting around 946 thousand medical professionals.