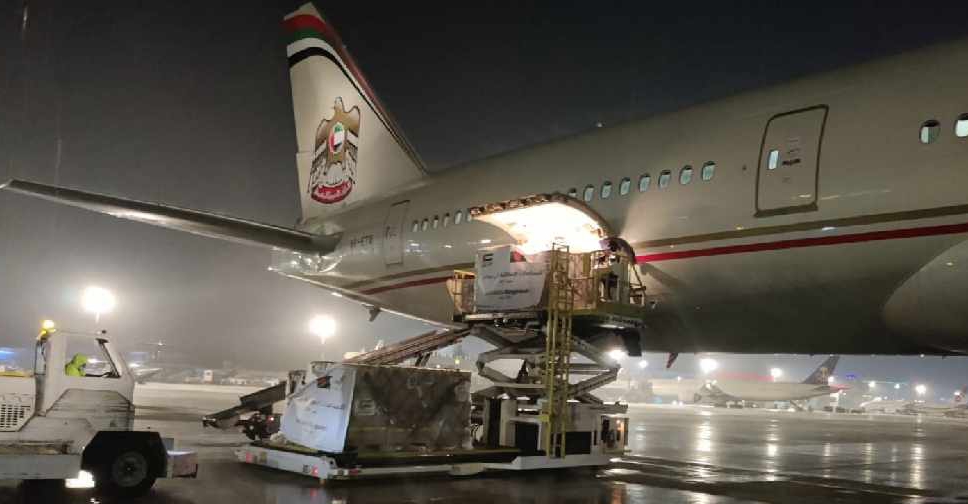 WAM
The UAE sent a plane carrying 50 metric tonnes of food supplies to Bangladesh on Thursday as part of its initiatives during the holy month of Ramadan.
Abdullah Ali Al-Hammoudi, Chargé d'Affaires to the UAE Embassy in Dhaka, said "the aircraft was sent to help address the challenges posed by COVID-19."
He added, "In April 2020, the UAE sent a plane containing 7 metric tons of medical supplies to Bangladesh to support the country in containing the spread of COVID-19. These supplies benefited more than 7,000 healthcare workers in their efforts to combat the pandemic."