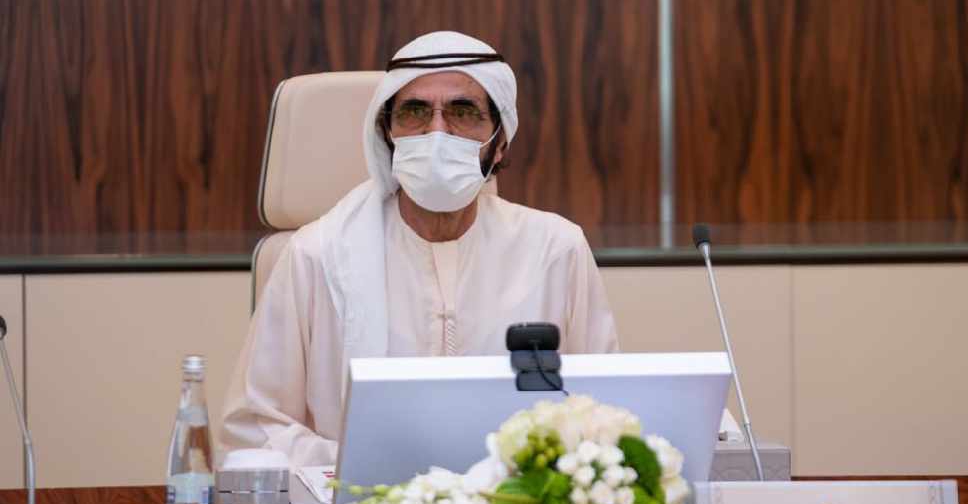 @DXBMediaOffice/ Twitter
The UAE continues to rank among the most competitive nations in the world despite the challenges related to the COVID-19 pandemic.
The country occupies the top spot in over 121 international indices and 479 regional ones, while it's also among the top-10 most competitive nations in more than 300 global indicators.
His Highness Sheikh Mohammed bin Rashid Al Maktoum, Vice President and Prime Minister of the UAE and Ruler of Dubai highlighted the UAE's achievements during a Cabinet meeting on Sunday at Qasr Al Watan in Abu Dhabi.
It was held in the presence of Lt. General H.H. Sheikh Saif bin Zayed Al Nahyan, Deputy Prime Minister and Minister of Interior, and H.H. Sheikh Mansour bin Zayed Al Nahyan, Deputy Prime Minister and Minister of Presidential Affairs.
"Our message to all in the UAE and those abroad is that this nation has no option but to excel and move ahead. To retreat is never an option," said Sheikh Mohammed.
He added that 2020 has been an exceptional year for the UAE - referring to the Emirates Mars Mission, the successful operation of Barakah Nuclear Plant's Unit 1 as well as the country's top position in several international and regional indices.
During the latest meeting, the Cabinet approved four federal structures for the ministries of economy, culture, energy and industry, in addition to new laws to develop the UAE's private education sector.
Economic agreements with a number of countries, including Egypt, Chile and Zambia, were also approved.
.@HHShkMohd: The #UAE is ranked among the top 10 most competitive countries in the world in more than 300 global indices. Our message to all in the UAE and those abroad, is that this nation has no option but to excel and move ahead. To retreat is never an option. pic.twitter.com/DWKwsDnymg

— Dubai Media Office (@DXBMediaOffice) September 27, 2020
.@HHShkMohd: 2020 is an exceptional year for the #UAE.. It's the year we launched to Mars, the year of nuclear energy, the year of peace, the year of international competitiveness. In crises, we multiply our achievements. pic.twitter.com/ohUWYY3c5G

— Dubai Media Office (@DXBMediaOffice) September 27, 2020