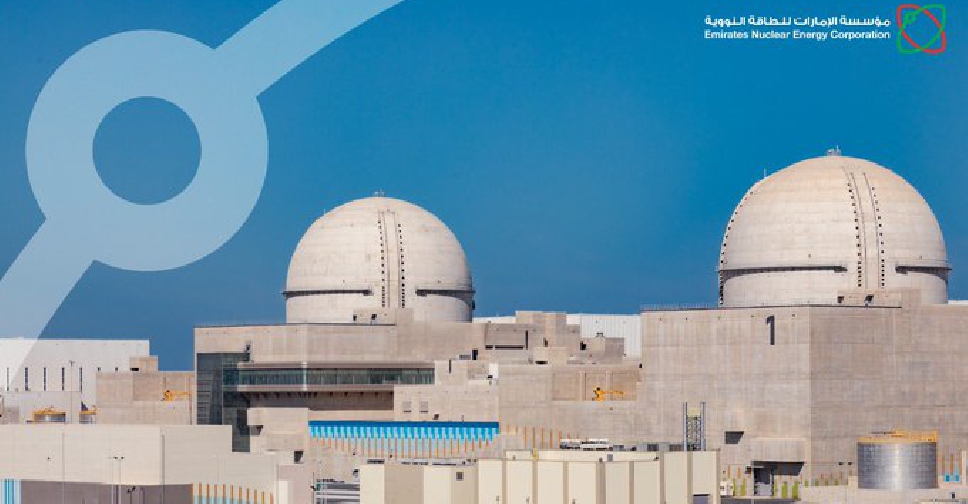 Twitter/@ENEC_UAE
The UAE's Barakah nuclear power plant has reached a new milestone.
Construction of the facility's second of four units has been completed and the focus now shifts to its operational readiness preparations as well as testing and regulatory inspections.
The next phase is to secure an operating licence from the UAE's nuclear regulator and approvals to begin loading and assembling fuel into the reactor.
Unit 2 of the plant has already successfully completed a number of individual and combined system tests, including Cold Hydrostatic Testing (CHT), the Structural Integrity Test (SIT), and Integrated Leak Rate Test (ILRT) as part of the first phase of its Initial Testing Program (ITP).
"These achievements also highlight the benefits of building four identical reactors simultaneously, as the lessons learned during the construction of Unit 1 have contributed to the successful development of Units 2, 3 and 4 of the Barakah Plant," said Mohamed Al Hammadi, Chief Executive Officer of the Emirates Nuclear Energy Corporation (ENEC).
Construction of the plant in Al Dhafra region began in 2012, and the project as a whole is now 94 per cent complete.
Once the four reactors are ready, the facility will meet around 25 per cent of the UAE's energy needs.

.@ENEC_UAE has safely and successfully completed the construction of Unit 2 of the Barakah Nuclear Energy Plant, the Arab World's first nuclear energy plant located in the Al Dhafra region of #AbuDhabi. pic.twitter.com/Wdvlnek8BT

— مكتب أبوظبي الإعلامي (@admediaoffice) July 14, 2020