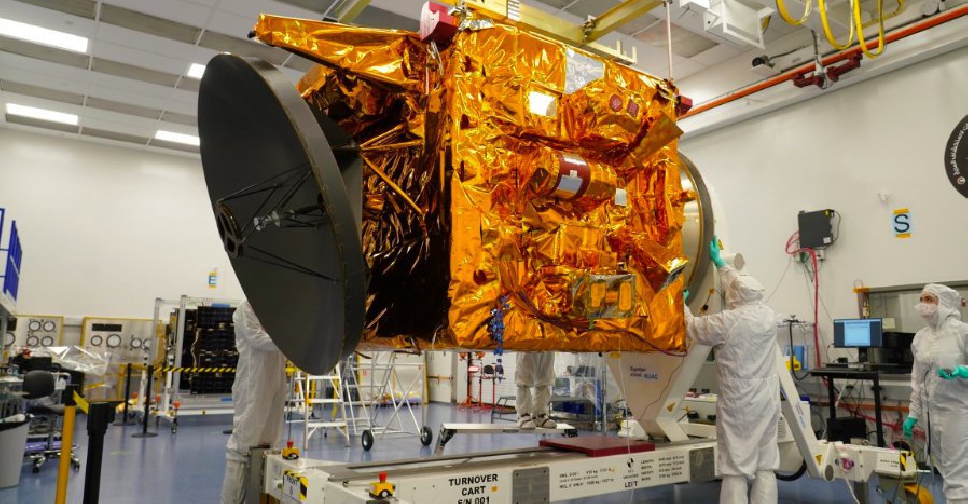 WAM
The UAE's Hope Probe spacecraft has been encapsulated inside the rocket that will take it into space.
It marks a critical milestone ahead of its liftoff from the Tanegashima Space Centre in Japan on July 15.
In a statement, the UAE Space Agency explained that the Probe has been "covered with thermal sheets to protect it against the dynamic temperature, pressure variations and environment during its cruise" before being placed inside the capsule within the payload of the rocket.
The process was overseen by a team of Emirati engineers at the launch site along with their Japanese counterparts.
"The encapsulation and the transfer of the Probe to the rocket is a vital step in our historic mission. The process entails continuous monitoring and detailed testing to ensure that all systems are functioning to optimum levels," said Omar Al Shehhi, Launch Team Lead.
The encapsulated Probe has been transferred to another building where the rocket and the launch pad are located.
About an hour after the launch, the Probe will separate from the launch rocket and begin the seven-month journey towards the Red Planet using a propulsion system.
The Hope Probe is anticipated to enter Mars orbit in February 2021, coinciding with the UAE's Golden Jubilee celebrations to mark the historic union of the Emirates.