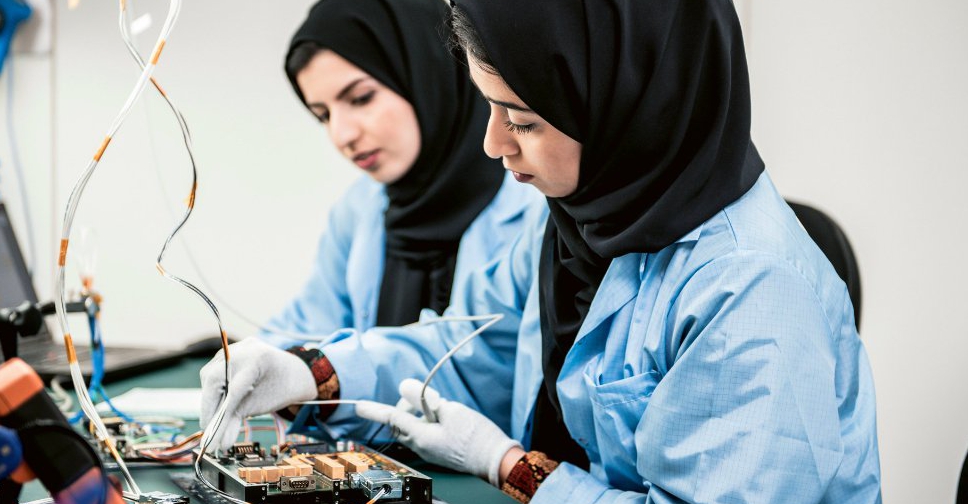 Dubai Media Office
A space training programme that aims to build Arab expertise in space science and technologies has been launched in the UAE.
His Highness Sheikh Mohammed bin Rashid Al Maktoum, Vice President and Prime Minister of UAE and Ruler of Dubai, took to Twitter to make the announcement.
"In the coming days, the UAE will launch the Hope Probe to Mars, the Arab world's first interplanetary mission. And today, we are launching a programme to invite Arab youth to gain expertise in space technologies in the UAE.
"We strive to prepare the next generation of Arab astronomers and space scientists as part of our wider mission to revive the Arab civilization's status in the scientific sphere," he wrote.
Overseen by the UAE Space Agency, the three-year programme will offer a specialized training, an opportunity to build advanced satellites in the UAE and access to scholarships and other financial incentives.
It will also increase employability and an opportunity to join teams of Emirati researchers, engineers and experts in a number of space projects.
Candidates with a scientific background can apply on the website ArabsToSpace.com, and be evaluated on qualifications and achievements in research and science fields.
In the run up to the first Arab probe lift-off to Mars.. 'Arab Space Pioneers' programme launched.

Candidates with a passion for space science and a scientific background can apply on the website: https://t.co/e6FXAm1yK1https://t.co/QTMiuqdtfY pic.twitter.com/juEZRI8sQX

— Dubai Media Office (@DXBMediaOffice) July 4, 2020