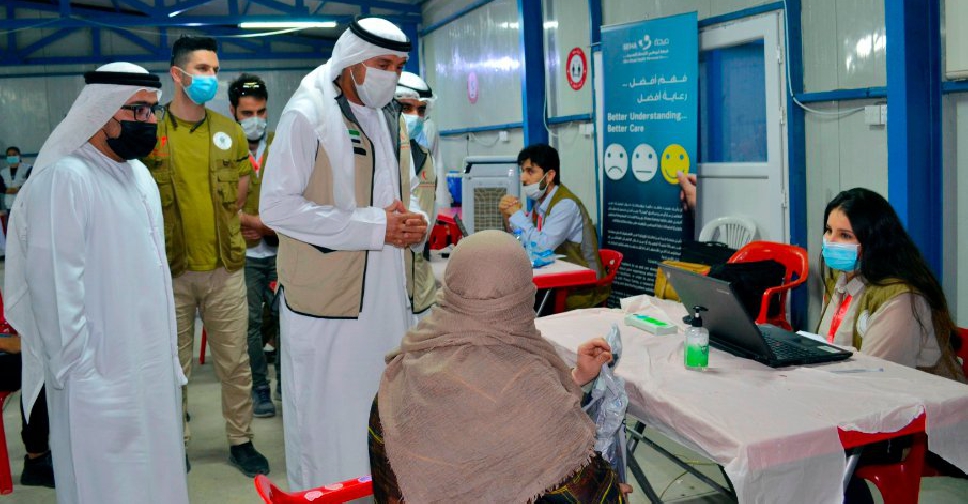 WAM
As many as 15,000 Syrian refugees and displaced people in Iraqi Kurdistan will receive the Sinopharm COVID-19 vaccine.
It's part of the Emirates Red Crescent's vaccination drive, which kicked-off its first phase, to curb the spread of COVID-19 in densely populated camps and to help the disadvantaged tackle the economic impact of the pandemic.
ERC Secretary General, Dr. Mohammed Ateeq Al Falahi, said the initiative reflects the significant role played by the UAE in confronting the pandemic regionally and internationally.
UAE Consul - General in Erbil, Ahmed Al Dhaheri, added that the directives made by the UAE leadership helped accelerate the rehabilitation and reconstruction drive taking place in Northern Iraq.
"The UAE has always been standing by the Iraqi people under all circumstances by providing support in times of crises and launching humanitarian initiatives to alleviate people's suffering there," he said.
The inoculation drive is carried out in coordination with the UAE Consulate in Erbil, Department of Health- Abu Dhabi, and the Ministry of Health in Iraqi Kurdistan.