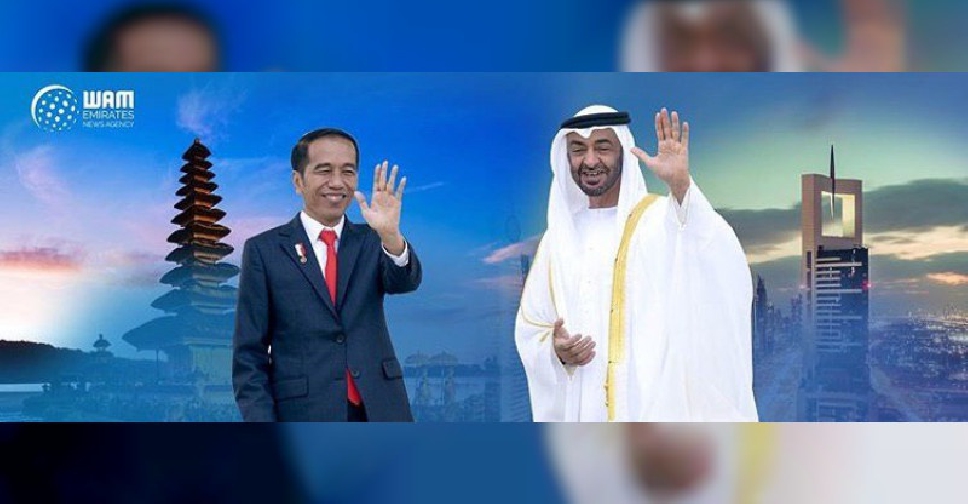 WAM
The UAE has signed a series of new agreements with Indonesia.
It comes after His Highness Sheikh Mohamed bin Zayed Al Nahyan, Crown Prince of Abu Dhabi and Deputy Supreme Commander of the UAE Armed Forces, completed a state visit to Jakarta.
During his day-long visit on July 24, His Highness Sheikh Mohamed held talks with President Joko Widodo at the Presidential Palace in Bogor.
The two leaders gave particular emphasis on cooperation in the energy sector, both oil and gas, as well as renewable energy.
They also expressed mutual commitment to push the development of infrastructure in Indonesia, which includes the construction of seaports, airports, container terminals, and industrial zones.
Widodo commended the UAE for establishing the Emirate as a global capital for tolerance through sustainable institutional efforts to instill the values of tolerance, dialogue, coexistence and openness in society.
Furthermore, His Highness Sheikh Mohamed and Widodo also exchanged views on regional and international issues of common interest.
This included joint ways to contribute to the peaceful resolution of disputes within the region and beyond.
Here is a full list of agreements and arrangements that the leaders of the UAE and Indonesia have now welcomed:
Agreement for Promotion and Reciprocal Protection of Investment
Memorandum of Understanding on Establishment of a Joint Committee for Consular Affairs
Letter of Intent on Cooperation in the Field of Defence
Amendment of the Agreement on the Avoidance of Double Taxation and the Prevention of Fiscal Evasion
Memorandum of Understanding on Cultural Cooperation
Memorandum of Understanding on Marine and Fisheries
Memorandum of Understanding on Industrial Cooperation
Memorandum of Understanding on Tourism Cooperation
Agreement on Cooperation and Mutual Administrative Assistance in Customs Matters