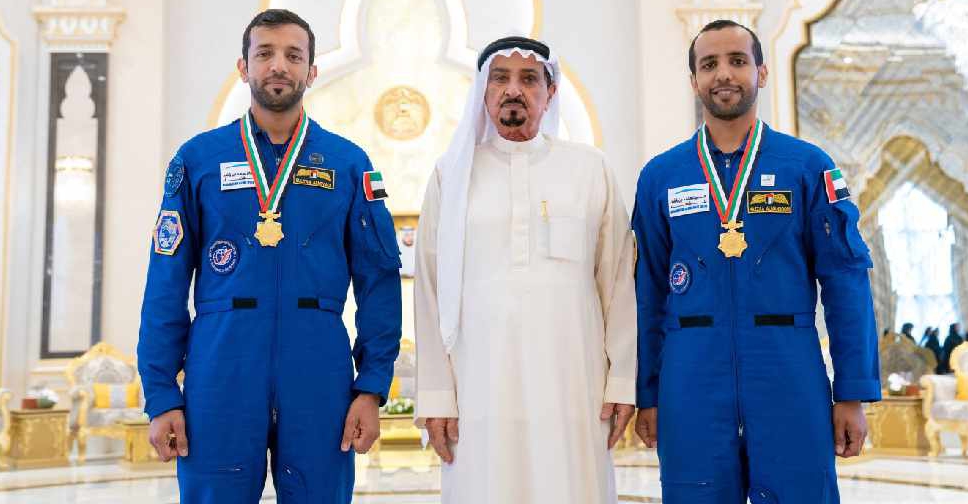 WAM
The UAE's two astronauts have been awarded the "First Ajman Medal of Achievement" in recognition of their outstanding contributions to the nation.
Hazzaa Al Mansoori and Sultan Al Neyadi were honoured by His Highness Sheikh Humaid bin Rashid Al Nuaimi, Supreme Council Member and Ruler of Ajman.
His Highness Sheikh Ammar bin Humaid Al Nuaimi, Crown Prince of Ajman and senior officials from the Mohammed bin Rashid Space Centre were also present at the gathering at the Ruler's Court in Ajman.
During the meeting, the astronauts shared the details of the different experiments and research done aboard the International Space Stations (ISS) as well as the exercises carried out at the Yuri Gagarin Cosmonaut Training Centre in Russia.