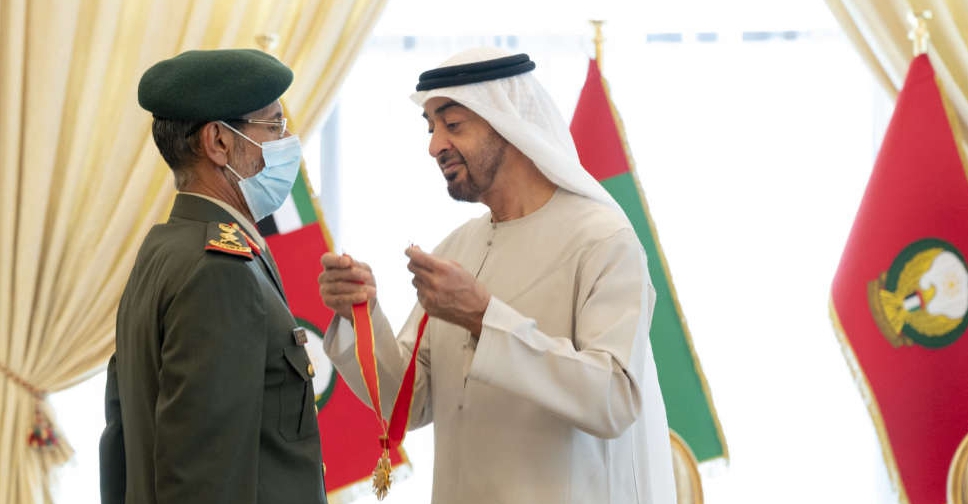 WAM
President His Highness Sheikh Khalifa bin Zayed Al Nahyan has honoured Chief of Staff of the Armed Forces, Lieutenant General Hamad Mohammed Thani Al Rumaithi, with the Zayed bin Sultan Al Nahyan Military Order.
It's in recognition of his 50 years of dedicated service.
His Highness Sheikh Mohamed bin Zayed Al Nahyan, Crown Prince of Abu Dhabi and Deputy Supreme Commander of the UAE Armed Forces, conferred the order on Al Rumaithi during a ceremony held in Abu Mureikha, where the signing of the agreement to unify the armed forces had taken place on May 6, 1976.
Sheikh Mohamed praised Al Rumaithi for being a role model in leadership and planning.
"Honouring Al Rumaithi today with the Zayed Order is a tribute to the sublime meanings and values ​Al Rumaithi embodies to the establishment," Sheikh Mohamed added.
For his part, Al Rumaithi expressed appreciation and gratitude for the honour.
After the ceremony, Sheikh Mohamed also toured the Abu Mureikha, which reopened to mark the 46th anniversary of the unification of the armed forces.