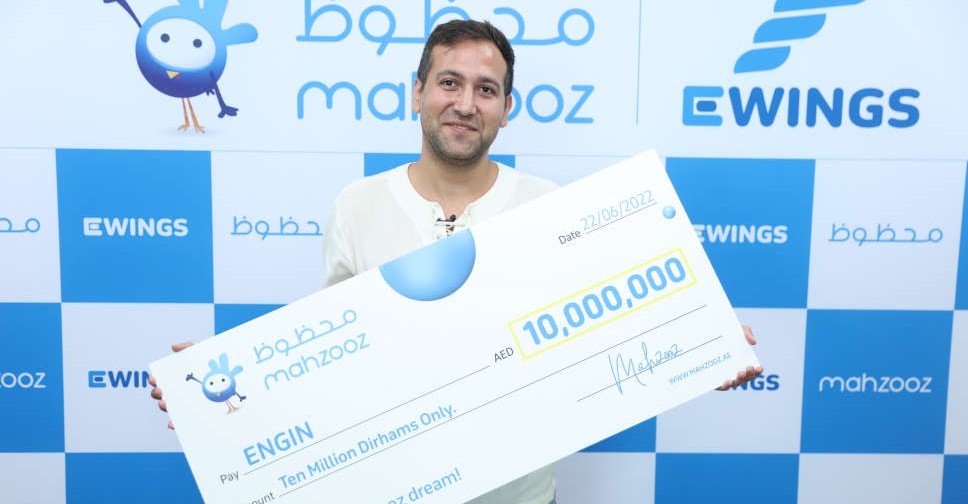 Supplied
Turkish expat Engin isn't keeping AED 10 million that he bagged in the recent Mahzooz Grand Draw all to himself. Instead, he's planning to give back to the community.
Speaking to Dubai Eye 103.8's The Agenda, he said he's looking to set up a student scholarship in his home country.
Engin recalls how a scholarship helped him get ahead in life, and he wishes to do the same for a "student who needs help".
He also plans to splurge on himself. There's an apartment with a Palm view and an investment towards promoting his career that's being looked into.
Winning AED 10 million is a "dream come true" for him.
"I could never have imagined that I would win an amount as substantial as this. This is genuinely going to change my life, and indeed that of my family. I am thankful to Mahzooz for giving me a new lease of life," he said.
Engin, who is a civil engineer, has been trying his luck for two years.
To participate in Mahzooz, you need to register via www.mahzooz.ae and purchase a bottle of water for AED 35. For each bottle purchased, participants are eligible for one line in the Mahzooz Grand Draw and will automatically be entered into the weekly raffle draw where three lucky winners will take home AED 100,000 each.