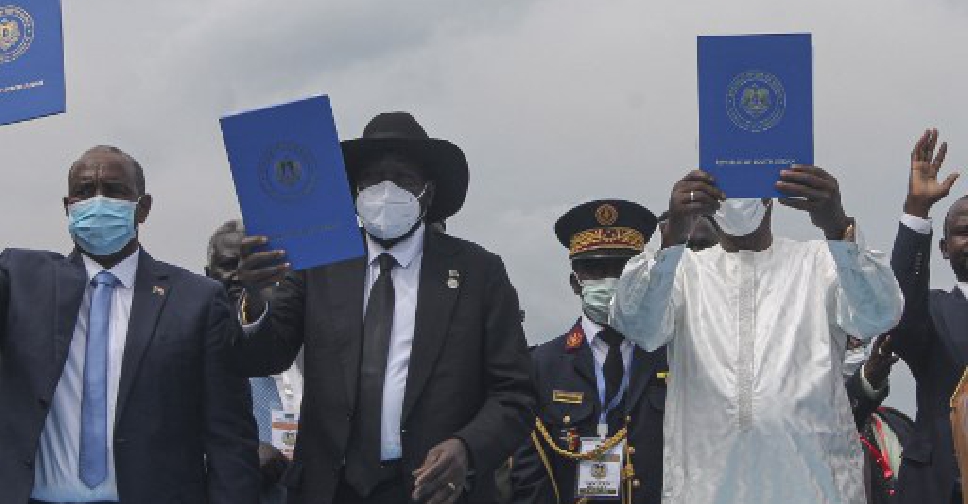 AFP
Sudan's Ambassador to the UAE has thanked the nation's leadership for its significant efforts to secure an agreement between all parties.
In an exclusive statement to the official UAE news agency, WAM, Ambassador Mohammed Amin Abdulla Al Kareb said the deal will enable the reallocation of resources to aid development and establish a better future for the country.
It was signed between Khartoum and Sudanese armed groups on Saturday, with an Emirati delegation in attendance at the ceremony in neighbouring South Sudan.
The UAE's Ministry of Foreign Affairs and International Cooperation has expressed its appreciation for the efforts of the South Sudanese President Salva Kiir Mayardit and all parties that contributed to "this historic achievement."
The Ministry hopes that the deal will "fulfil the desired aspirations and consolidate requirements for peace to the benefit of the people of Sudan and the region."
Al Kareb stated that the UAE's support helped to bring all sides together and said the accord is a turning point that could end years of war, creating an era of stability.
He also noted the UAE's continuing support as Sudan faces other emergencies including the COVID-19 pandemic and months of devastating flooding.
UAE welcomes signing of peace agreement in Sudan.https://t.co/Z5A33XAu20

— وزارة الخارجية والتعاون الدولي (@MoFAICUAE) October 4, 2020