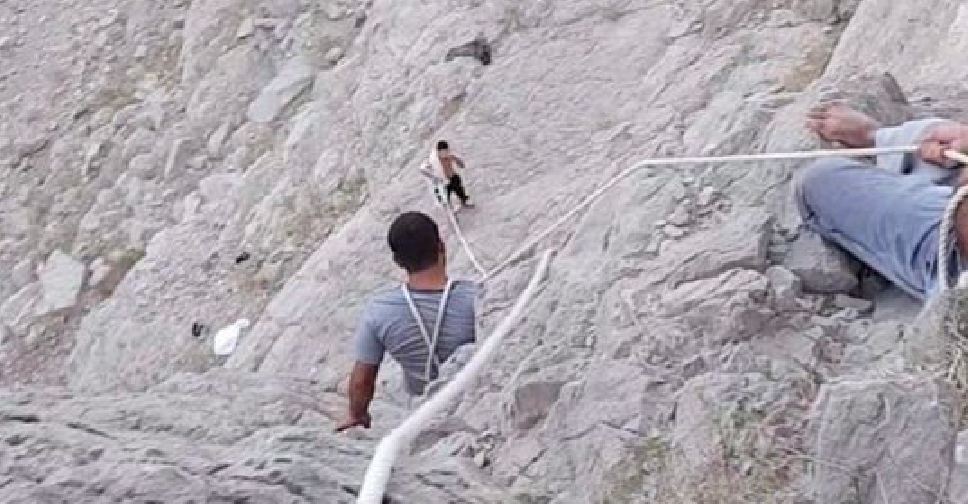 RAK Police
A 36-year-old hiker has been rescued after he was stranded on Ras Al Khaimah's Al Jeer mountain.
Teams of Ras Al Khaimah Police and the National Search and Rescue Centre rushed to the site, after they were alerted about the man's difficulty in tackling the rugged site.
Local residents also stepped in to help and bring the man to safety, the centre added in a statement.
The man was found to be in good health.