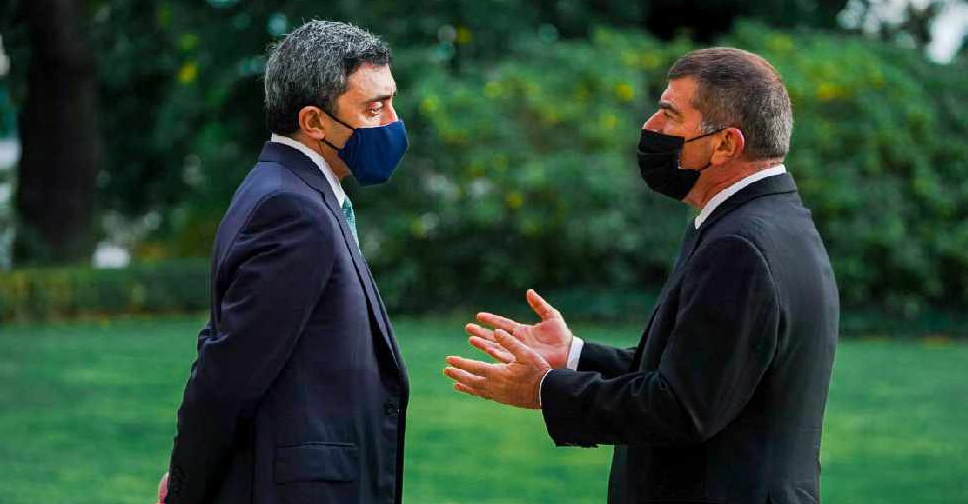 His Highness Sheikh Abdullah bin Zayed Al Nahyan, Minister of Foreign Affairs and International Cooperation, says the deal moves the region towards a period of "security and prosperity".
Speaking after meeting the Israeli Foreign Minister, Gabi Ashkenazi in Germany, Sheikh Abdullah underscored that the accord is in line with the UAE's vision for a stable, moderate region.
His Highness said the agreement holds "the promise of building new bridges that will serve to de-escalate existing conflicts and prevent future ones."
Sheikh Abdullah noted the opportunity for engagement in a range of different sectors including food security, energy, technology, tourism, education, health care and services.
He also said "the UAE, Germany, and Israel agree to encourage greater coordination in the energy sector and the Fourth Industrial Revolution. Recognising that collaboration in research and development can be a step toward a more stable, integrated, and prosperous Middle East, the UAE, Germany, and Israel support the development of a strategic vision for a partnership that drives innovation and prosperity for our people."
His Highness then re-emphasised "the return of hope to the Palestinians and Israelis to work towards a two-state solution, and a brighter future for the children of the region."
For his part, Askenazi thanked the UAE and said the accord "brings in peace in the Middle East and contributes to establishing stability and confronting common challenges, atop of which come COVID-19,"
He added that the ministers had paid a historic visit to the Holocaust Memorial and its museum in Berlin.
"Our presence in this place ushers in a new era for peace, growth, and hope. We will be seeing Emiratis coming in to visit Israel and all holy sites freely. We are also looking forward to seeing our Israeli citizens going to visit the UAE," Ashkenazi said.