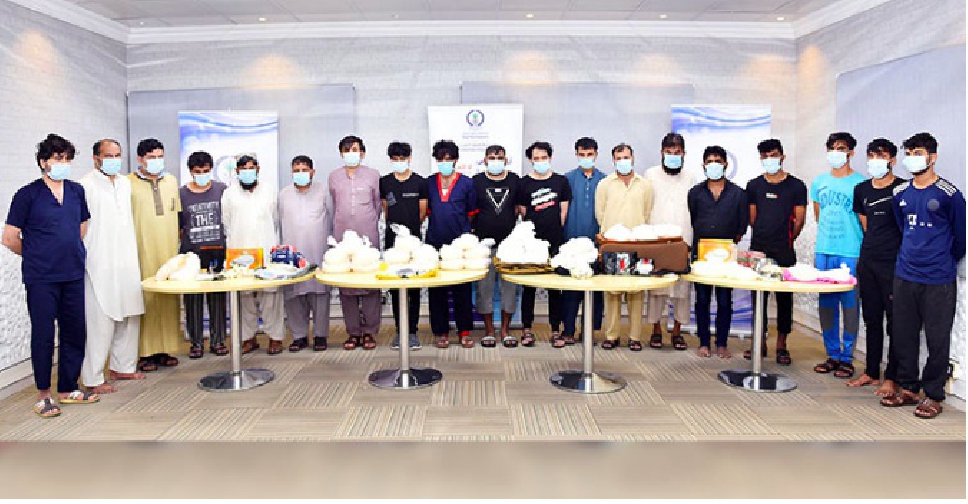 Sharjah Police
Fifty-eight members of a drug trafficking gang have been arrested in Sharjah and 153kg of drugs worth AED 63 million seized following an intense operation.
During a press conference on Thursday, Major General, Saif al Zeri al Shamsi, Commander-in-Chief of Sharjah Police, explained how a special team was put together and operation dubbed "7/7" launched following a tip-off.
The arrest of one member of the gang at the airport led them to the port, where a consignment hidden inside fish baskets was set to arrive from another country.
The man also directed them to a villa where the drugs were stored and liquid crystals processed.
A number of arrests were made at the villa, and seven local bank accounts linked to the drug dealers suspended.
The gang members have confessed to their crime and have been referred to the Sharjah Public Prosecution.