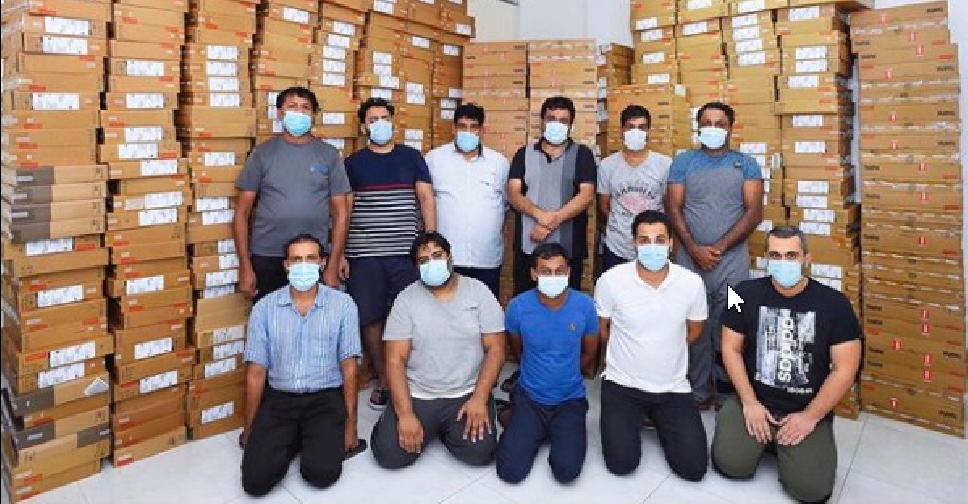 instagram/(@shjpolice)
An 11-member gang specialized in stealing computer devices has been arrested in Sharjah.
According to the emirate's police force, the culprits stole 662 laptops worth over AED2.4 million from a warehouse belonging to a Sharjah-based electronics company.
The perpetrators reportedly stole two cars to transport the stolen goods and cut-off all surveillance cameras to avoid getting caught during the robbery.
Sharjah Police's Criminal Investigation department launched an investigation shortly after receiving reports of the missing items and successfully caught the thieves.