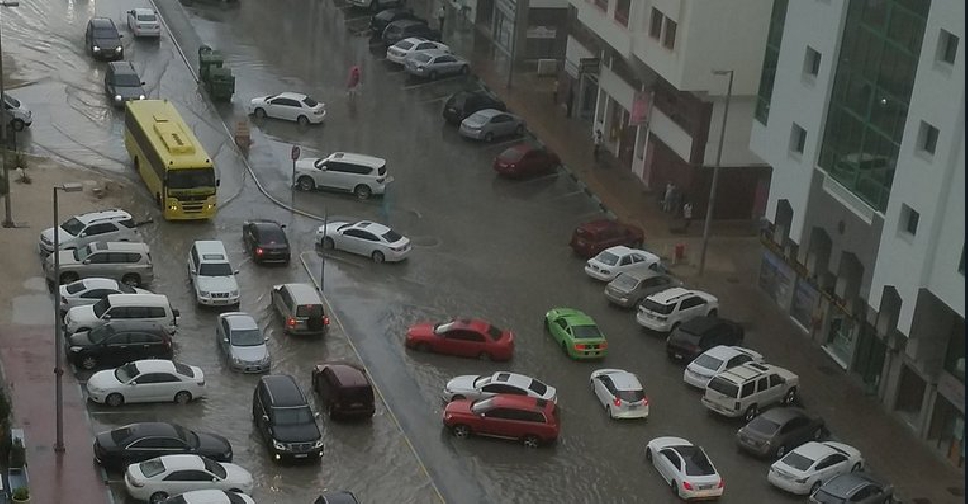 twitter/@AaronGrayTravel
Some schools across the UAE are closed today due to the unstable weather conditions.
Last night, GEMS Winchester School Dubai informed parents of the closure as many roads are blocked or flooded due to the heavy rainfall, which could jeopardize the students' safety on school buses.
They have clarified that the school will reopen on Monday, January 13, once the school has taken care of any damage caused by the rain.
The Kindergarten Starters and Our Own English High School Sharjah - Girls have also notified parents that their campuses will be closed today due to the flooding caused by the rain.
Both school managements explained that such action is crucial in order to carry out necessary maintenance work, which will help ensure the safety of both the children and the staff.
Other schools, such as Raffles World Academy, have opened their doors today and have given parents the option to send their children if the journey to and from the school is safe.
The Knowledge and Human Development Authority (KHDA) took to social media to advise people to stay safe and to trust the decisions made by principals across Dubai.
We understand that different schools are in different situations all across Dubai. We know that principals are thinking about the safety of their students & staff, and we trust them to make the right decision for their schools. Stay safe everyone ❤️

— KHDA (@KHDA) January 11, 2020