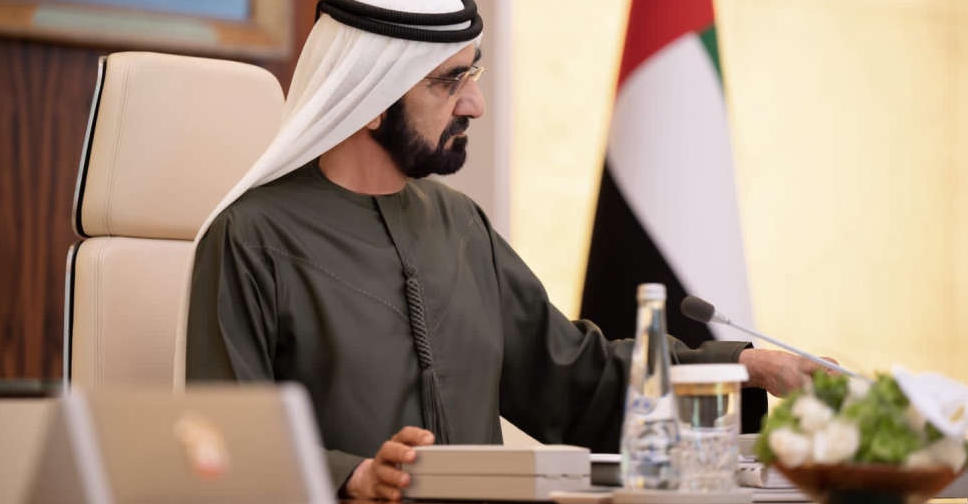 Some federal bodies and ministries have recorded "low productivity" despite having adequate human and financial resources available to them.
His Highness Sheikh Mohammed bin Rashid Al Maktoum, Vice President and Prime Minister of the UAE and Ruler of Dubai, was briefed about their performance during the Cabinet meeting held at Al Watan Palace in the UAE capital.
"A real leader is one who doubles the volume, value and productivity of the human energies within his powers and vice versa," Sheikh Mohammed wrote.
The Dubai Ruler was briefed during theFederal Authority for Government Human Resource's "productivity measurement project".
In a series of tweets, Sheikh Mohammed added that a development project for federal government officials have been approved.
"Investing in our cadres is the best investment and the most return on our future," he wrote.
Sheikh Mohammed also announced the decision to hold a UAE government meeting on November 22 in Abu Dhabi.
It will see 500 of the most prominent federal and local officials as they look at the achievements of the past year and approve the roadmap for future developmental projects.
واعتمدنا في اجتماعنا أيضا سياسة جديدة لدعم المنتج المحلي عبر تغيير سياسة الإعفاء الجمركي ليكون الإعفاء للمواد المستوردة الداخلة في الصناعات والغير موجودة محلياً فقط .. والهدف هو تشجيع المصانع على استخدام المواد المنتجة محلياً لدعمها .. pic.twitter.com/WGA1V7jgs8

— HH Sheikh Mohammed (@HHShkMohd) November 13, 2022
The Cabinet also approved the UAE's decision to join the Global Alliance for Green Economy, which aims to consolidate the global transformation towards more sustainable economic prosperity and preserve the environment.
"It's in preparation for the UAE to host the COP28 conference next year," Sheikh Mohammed added.
A new pricing policy for nine basic commodities - namely cooking oils, eggs, dairy, rice, sugar, poultry, legumes, bread and wheat - was also taken at the Cabinet meeting. The Ministry of Economy will be responsible of ensuring the price control.
The Cabinet also approve the formation of a committee chaired by Dr. Ahmad Belhoul Al Falasi, Minister of Education, to review scholarship system in the UAE Public Higher Education Institutions and follow-up on new funding model in public universities.