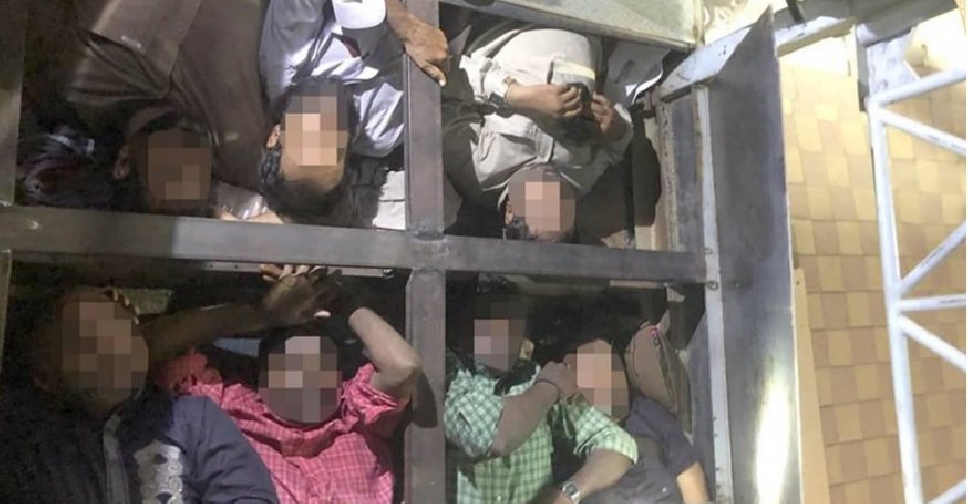 Abu Dhabi Police
Abu Dhabi Police have foiled an attempt to smuggle 18 people into the UAE through the Al Ain-Oman border crossing. 
Images shared by the authorities on social media showed the men and women packed into a tight space under the floor of the truck.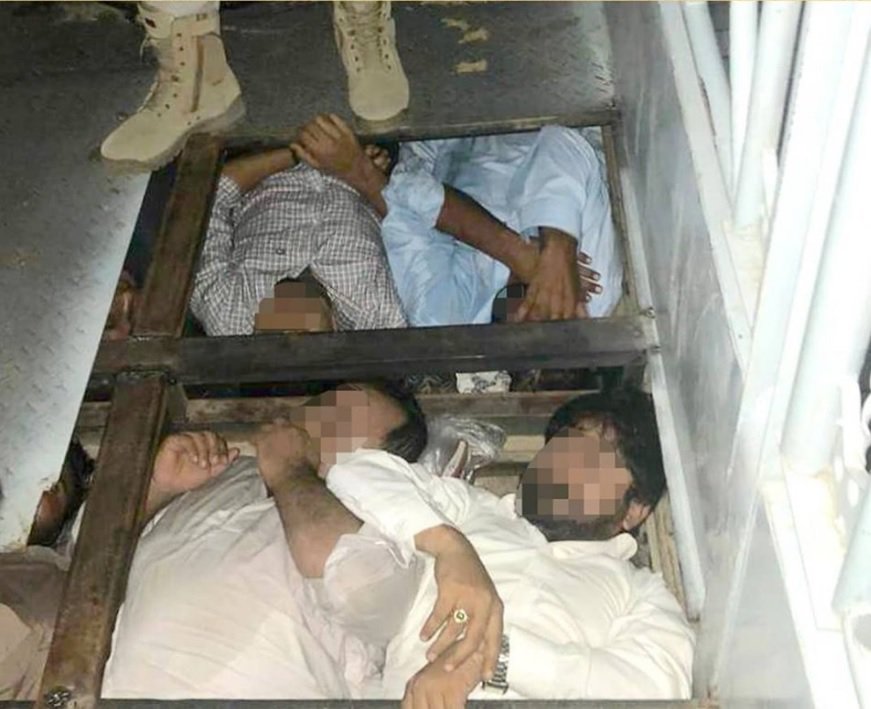 Officials said they acted on a tip-off and worked in collaboration with Abu Dhabi customs.
#شرطة_أبوظبي تحبط عملية تسلل عمال لداخل الدولة عبر منفذ بالعين #أخبار_شرطة_أبوظبيhttps://t.co/SNQxoVsj1k pic.twitter.com/H6m2qc3AS1

— شرطة أبوظبي (@ADPoliceHQ) September 10, 2019