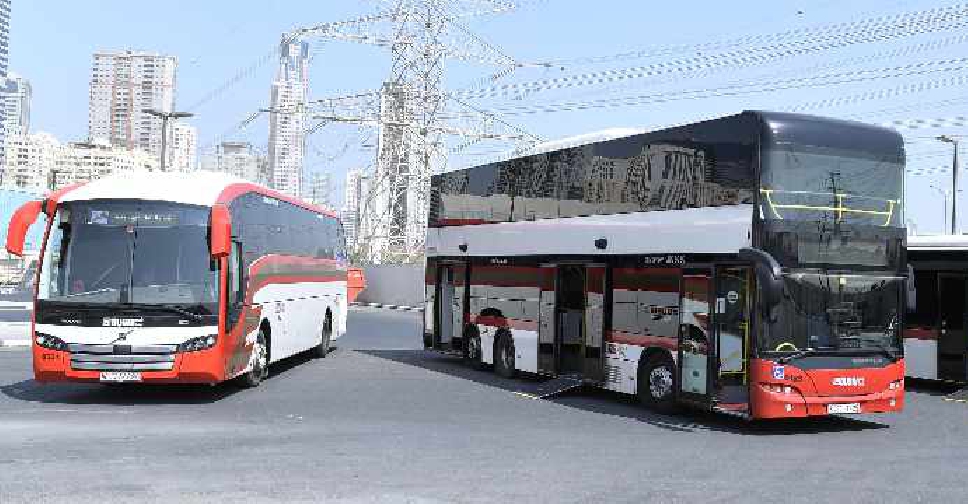 Supplied
Dubai is taking further steps to improve the safety of its public bus services.
The Roads and Transport Authority (RTA) has introduced an automated system to reduce cases of blown tyres and potential cancellation of trips.
It will see the vehicles fitted with smart sensors that can inspect and report the condition of tyres in just 20 seconds.
Officials say its two-month trial run has seen bus breakdowns on the roads drop by 58 per cent between May and July this year, compared to the same period last year.
"Vehicles are fitted with smart devices enabling sensors to measure tyre pressure and the thickness of the tyre's tread. These data are analysed and a detailed report is generated. A green smiley face pops up on the driver's screen meaning that the bus is good to go. Otherwise, a red and sad face appears, indicating an issue with tyres," said Abdullah Al Mazmi, Director of Maintenance and Services of RTA's Public Transport Agency.