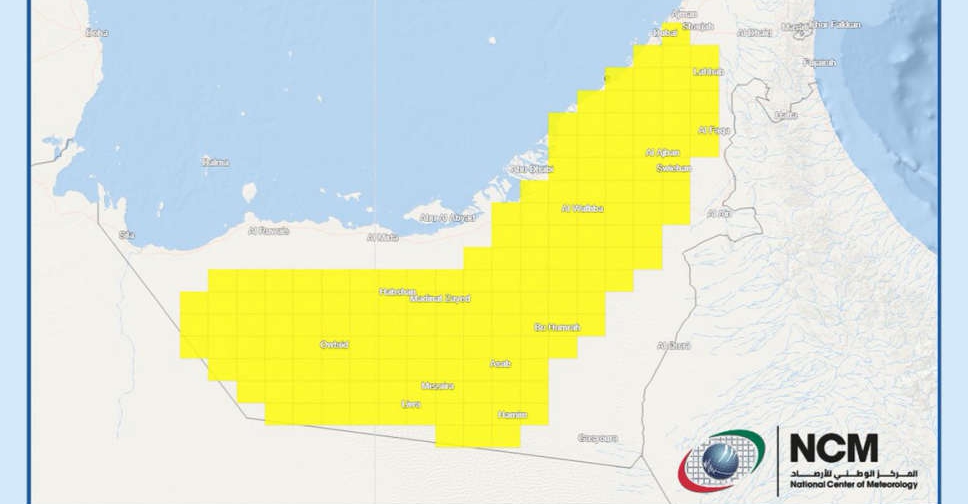 Twitter/@NCMS_media
Strong winds blowing dust and sand threaten horizontal visibility, reducing it to less than 2000m on the roads; motorists must exercise caution.
Abu Dhabi police are urging drivers to stay alert and avoid using mobile phones at this time.
Sporadic winds and dust is expected in parts of the country until 4 p.m. on Saturday.
Convective clouds are forming over Al Dhafra region that may lead to some light showers.
Residents should be extra careful when planning outdoor activities.
#Urgent | #Attention #Dust#AbuDhabiPolice urges drivers to be cautious due to low visibility during high winds and dust. And for your safety and for the safety of others on the road, please do not be distracted by taking any videos or using your phone.

— شرطة أبوظبي (@ADPoliceHQ) January 15, 2022
Fresh Southeasterly winds and strong at times with speed of 45 km/hr causing blowing dust and sand reducing the horizontal visibility to less than 2000 m at times over some internal and coastal areas from 09:30 to 16:00 Saturday 15/01/2022. pic.twitter.com/2O53lE4QRL

— المركز الوطني للأرصاد (@NCMS_media) January 15, 2022