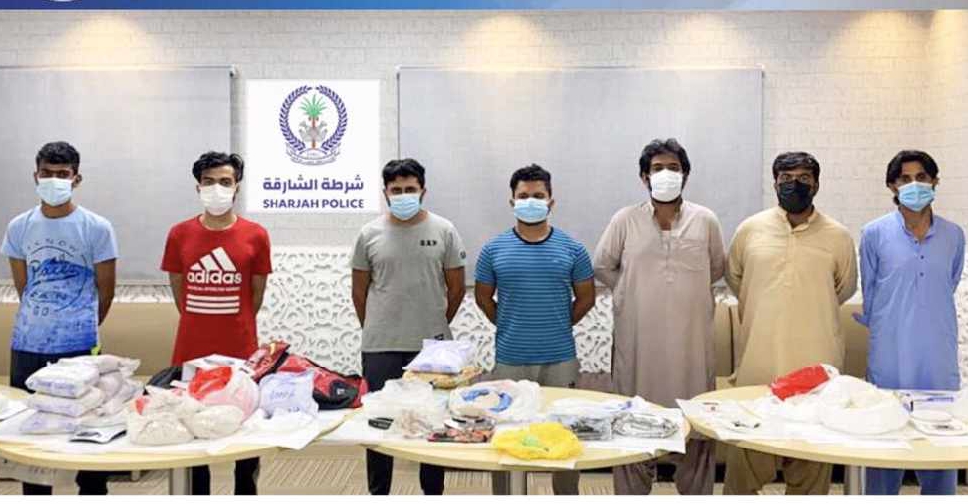 @ShjPolice/ Twitter
An attempt to smuggle over 51,000 narcotics pills and more than 115 kg of other illegal substances has been foiled in Sharjah.
The drugs were seized by Sharjah Police during the Eid Al Fitr holidays and seven men were arrested.
The authority tracked the suspects' movements following a tip-off about the attempt to smuggle drugs into the country by sea.
The men have been referred to the public prosecution for legal proceedings.