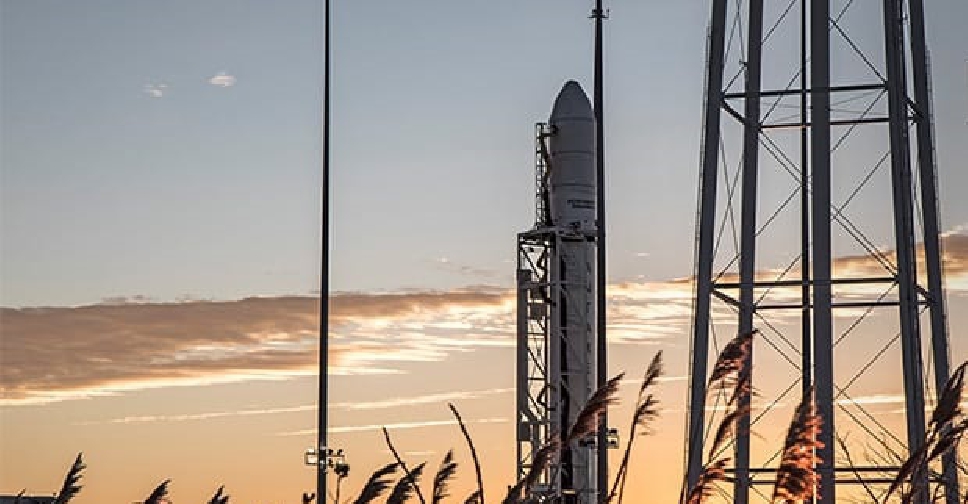 WAM
Another milestone has been acheived in the UAE's space sector with the launch of the DhabiSat satellite.
It successfully lifted off on Saturday from the Wallops Flight Facility in the US state of Virginia aboard the Cygnus NG-15 craft on the Antares rocket bound for the International Space Station.
The satellite has been developed by students from Khalifa University's Space Technology and Innovation Centre's Yahsat Lab in collaboration with Northrop Grumman and the UAE Space Agency.
DhabiSat will enable the team to test custom software modules, developed in-house for the Attitude Determination and Control Subsystem.
Its high-res camera can capture images at 12.6 metres per pixel spatial resolution on ground, from an altitude of 450 km.
The satellite also has the potential to improve the efficiency of future CubeSats.
"The launch of DhabiSat is another remarkable achievement for the UAE, Khalifa University and the partners, marking a major milestone for the UAE's space sector that will have locally-qualified, and trained manpower equipped by academic institutions within the country," said Dr Arif Sultan Al Hammadi, Executive Vice-President, Khalifa University of Science and Technology.
"This CubeSat was entirely designed and developed by students with support from our partners, and demonstrates another example of Khalifa University's overarching strategy to develop space scientists and engineers who will take the UAE forward in terms of technological progress.
"We believe DhabiSat will stand testimony to our commitment to developing dedicated human capital through our exclusive academic programs, our research center KUSTIC and with the support of our collaboration partners."
Khalifa University's first CubeSat MYSat-1, conceptualised, designed, integrated, tested and operated as part of the Master's Concentration in Space Systems and Technologies programme, was deployed in February 2019.
It carried an experimental coin cell battery, based on the technology developed at Khalifa University along with a VGA camera integrated at the Yahsat Space Lab based on commercial off-the-shelf (COTS) components.
.
نبارك لقيادة وشعب دولة الإمارات العربية المتحدة الإطلاق الناجح لـ #ظبي_سات، القمر الاصطناعي المصغر الذي تم تصميمه وتطويره من قبل طلبة #جامعة_خليفة وبدعم من @yahsatofficial و @northropgrumman
و @uaespaceagency

إنجاز جديد يعزز من مكانة دولة #الإمارات في قطاع الفضاء. pic.twitter.com/t4B32zDy90

— جامعة خليفة للعلوم والتكنولوجيا (@KhalifaUni) February 20, 2021