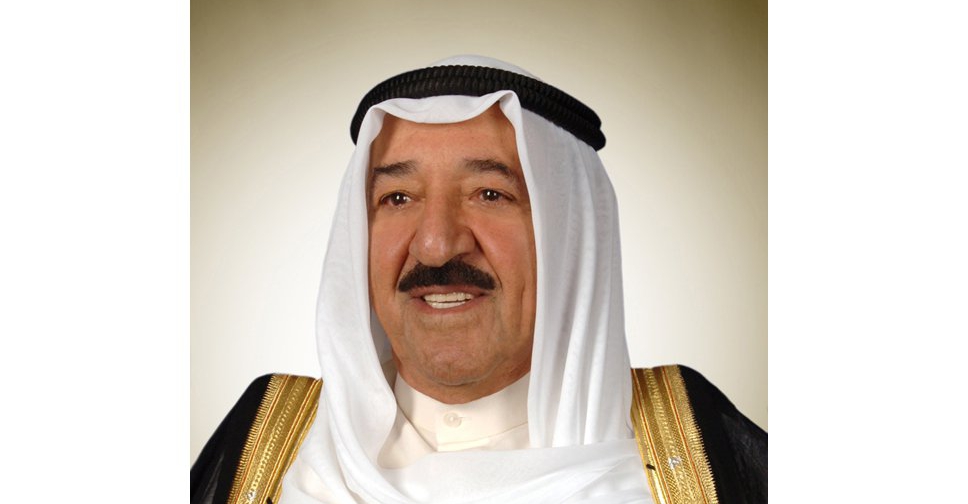 KUNA
The Emir of Kuwait, Sheikh Sabah Al Ahmad Al Jaber Al Sabah has sadly passed away. He was 91.
Sheikh Sabah ruled Kuwait since 2006 and steered its foreign policy for more than 50 years.
Amir of Kuwait passes away - Amiri Diwan https://t.co/HttXYeZo7r pic.twitter.com/KTQOmJp3CH

— Kuwait News Agency - English Feed (@kuna_en) September 29, 2020
The UAE's President His Highness Sheikh Khalifa bin Zayed Al Nahyan has expressed the country's sincere condolences to Al-Sabah family and to the people of Kuwait.
Sheikh Khalifa said we have lost a leader who gave a lot to his people and nation and sincerely defended Arab and Islamic causes.
"He was one of the pioneers of joint Gulf action and contributed with his fellow leaders in strengthening the Gulf Cooperation Council," Sheikh Khalifa added.
His Highness Sheikh Mohammed bin Rashid Al Maktoum, Vice President and Prime Minister of the UAE and Ruler of Dubai has also paid his respects.
He described the Emir as the father of Kuwait and the beating heart of the Gulf and the noble prince of humanity.
Sheikh Mohammed shared his condolences with the people of Kuwait and with the Arab and Islamic community.
His Highness Sheikh Mohamed bin Zayed Al Nahyan, Crown Prince of Abu Dhabi and Deputy Supreme Commander of the UAE Armed Forces has also shared the UAE's condolences with the Al-Sabah family and the people of Kuwait.
He said Sheikh Sabah epitomised wisdom, tolerance, and peace and he was a great pioneer of Gulf cooperation.
"Sheikh Sabah served Kuwait with honour and grace, and his work will never be forgotten," Sheikh Mohamed added.
Our sincere condolences go to the Al-Sabah family and the people of Kuwait. Sheikh Sabah epitomised wisdom, tolerance, and peace and he was a great pioneer of Gulf cooperation. He served Kuwait with honor and grace, and his work will never be forgotten. May God have mercy on him pic.twitter.com/LUtWtu8JlL

— محمد بن زايد (@MohamedBinZayed) September 29, 2020