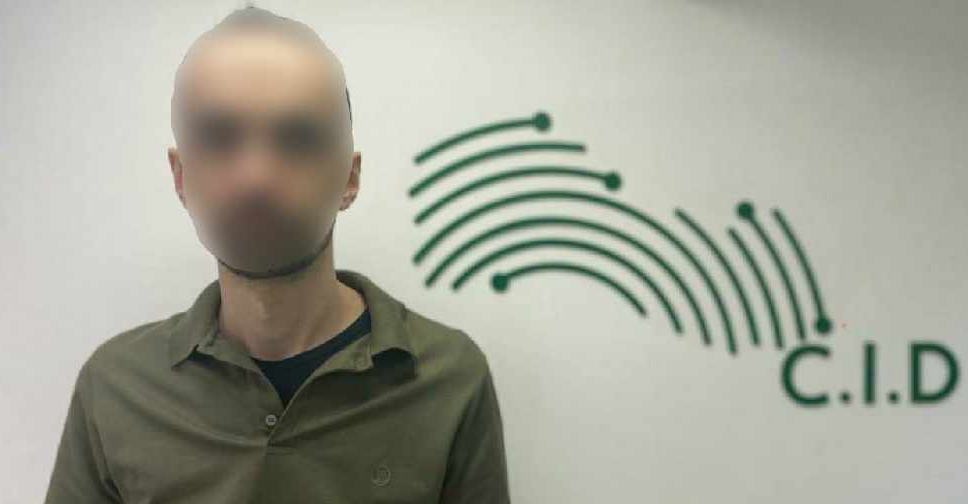 Supplied
A leader of an international drug trafficking network has been arrested in Dubai.
Denis Matoshi is part of the Albanian-speaking crime syndicate 'KOMPANIA BELLO', which is involved in smuggling operations between South America and Europe with an estimated street value of EUR 350 million (over AED 1.5 billion).
He was under close surveillance in Dubai for several days before authorities received the Red Notice against him.
Matoshi was among 20 suspects who were arrested as part of a joint international operation (Los Blancos) spanning 10 nations.
Others were caught from Italy, Albania, Belgium, Germany, Spain, Hungary, Greece, Romania and the Netherlands during a series of raids on Tuesday, September 15, involving hundreds of officers.
The international sweep against the gang comes following a complex five-year-long investigation led by the Italian authorities.
Colonel Saeed Al Qamzi, director of the Wanted Persons Department at Dubai Police, said Matoshi will be handed over to the competent authorities at the Italian Interpol after presenting him before the Public Prosecution in Dubai and processing his extradition warrant.
Italian authorities praised Dubai Police's professionalism and swift response as well as their commitment to the fight against organised crime.
#أخبار | شرطة دبي تُسقط زعيم عصابة " Kompania bello" المتورطة في قضايا اتجار بالمخدرات على مستوى دولي بقيمة 1.5 مليار درهم
 
التفاصيل:https://t.co/NPw4vV0gX2#شرطة_دبي#أمنكم_سعادتنا#الجميع_مسؤول#نتواصل_ونحمي_نبتكر_ونبني pic.twitter.com/CitEZm0Bje

— Dubai Policeشرطة دبي (@DubaiPoliceHQ) September 17, 2020