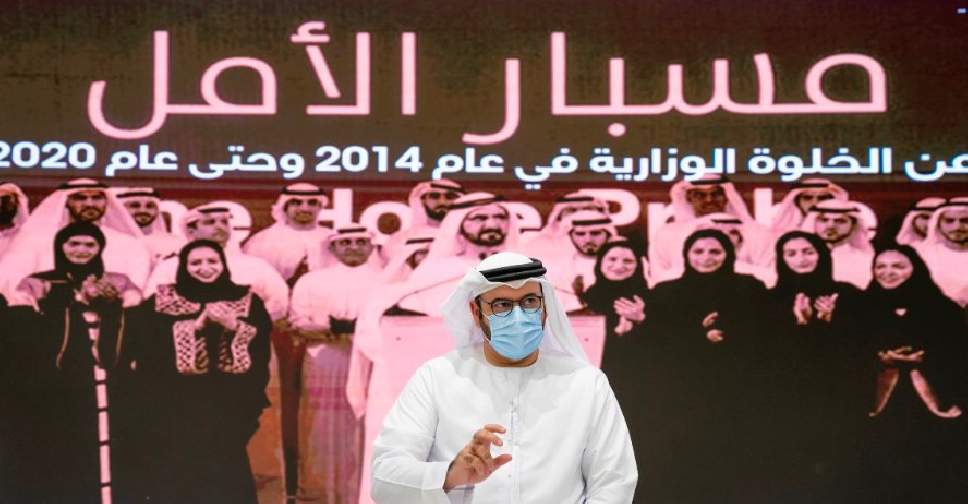 WAM
The cost of the Hope Mars Mission has reached $200 million (AED 735 million).
That's according to Mohammad bin Abdullah Al Gergawi, Minister of Cabinet Affairs, who said it's considered among the lowest in the world when compared to similar missions and projects.
"We were able to accomplish the Hope probe, from the idea to the launch, within just six years. Similar missions take at least 10 years," he highlighted while briefing the media on Tuesday evening.
Al Gergawi also detailed the achievements of the Emirates Mars Mission team. It included the development of 200 new designs, manufacturing of 66 pieces of the probe components in the UAE and publishing 51 research papers on the project. It also benefitted over 60,000 participants through the Mission's scientific and academic programmes.
"Today, the mission also reached another milestone, when the spacecraft was positioned on to the rocket that will send it into space," he said.
The team of Emirati engineers stationed at Japan's Tanegashima Space Centre will continue to monitor and test until the final countdown, which begins 16 hours before the scheduled liftoff on July 15.
The probe is anticipated to enter into the orbit around Mars in February 2021, coinciding with the UAE's Golden Jubilee celebrations to mark the historic union of the Emirates.